Do You Want to Be Left Behind in the Retail Game? Use FSM Software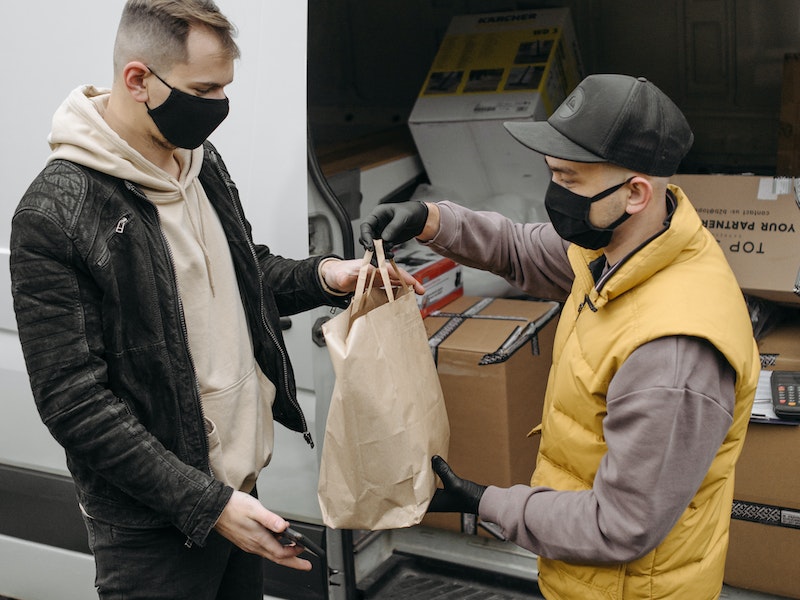 The retail industry competes fiercely, making it one of the most intense industries in the world. With the increasing demand from customers and pressure from competitors, retail companies face several challenges. In order to tackle these challenges head-on, many retail companies are turning to FSM software. FSM in retail companies helps to manage employees' work orders, automate processes, and improve customer service.
This helps retail companies to manage and track the field operations including service delivery of multiple products, brands, store locations, invoice billing, and their workflow process. This reduces multiple trips made by the field personnel to complete a task.
In this blog, we will explore the importance of having a field service management system in the retail industry.
Importance of FSM software in the Retail Industry
Field service management in retail companies helps to meet the evolving needs of customers, who increasingly prefer digital service channels for their field service engagements. In fact, according to industry experts, by 2023, 60 percent of all customer service engagements will be delivered through digital service channels.
Customers today expect online digital portals that have self-service capabilities, providing them with transparency into their order statuses, repair requests, and invoice history. By leveraging FSM software, retailers can meet these expectations and provide customers with a more seamless and convenient service experience.
Here are a few reasons why implementing field service software will prove to be a game-changer for retail businesses, big or small.
Faster Point-of-Sale System
FSM software helps to streamline the automation of retail store operations. It supplies real-time data to the in-store staff about purchase history, product and inventory details, and customer information.
Plus, it can help to process transactions quickly and efficiently. This means that customers can be served faster, which can lead to increased customer satisfaction and loyalty.
Employee Management
Whether it's retail or any other industry, employee management is a vital component. From scheduling tasks to keeping a track of their working progress as well as overtime, an FSM system gives you a clear record of the employee activity and lets you get the most out of them.
It also helps to create custom workflows for appraisal, reimbursement, auto-approvals and so much more. This can help to improve employee productivity and morale, which can lead to increased profitability for the company.
Real-Time Data on Sales
Implementing retail FSM software enables you to maintain real-time data of your retail sales figures. With a single actionable dashboard, retailers can monitor orders, sales, and traffic, facilitating streamlined decision-making.
This data can help managers to make informed decisions about inventory management, pricing, and promotions. By having access to real-time data, retail companies can be more agile and responsive to changes in the market.
Scheduling & Dispatching
The success of any retail business depends on making available the right goods at the right location. The FSM software generates a ticket or work order and assigns the nearest team to the task when it receives a service or delivery request. This can help to reduce the amount of time that employees spend traveling between jobs, which can lead to increased productivity and profitability.
Moreover, it allows upscaling the field networks by providing efficient customer service. Apart from serving an excellent customer experience, it ensures smooth workflow management of the organization which enhances productivity.
Manage your Field Sales Agents with Ease
Many retail companies also have field sales agents who are responsible for visiting customers and selling products. With geo-tracking and route optimization retail FSM software can have real time data about field sales agents. This can help to improve the efficiency and effectiveness of the sales team, which can lead to increased sales and profits.
Automated Billing
FSM solutions like FieldCircle can significantly reduce glitches that are most likely to encounter with legacy systems. With the right software in place, you reduce the need for manual record keeping.
FSM software helps automate their billing processes, it can generate invoices automatically based on the services provided. This can help to reduce errors and increase efficiency, which can lead to increased profitability for the company.
For example, field teams can use their smartphone FSM app to mark a delivery as complete and generate delivery invoices. They may collect instant payment if the software integrates a payment processing platform like PayPal.
Take Away
The FSM in retail companies can simplify complex workflows and ensure precise deliverables for retail companies. The platform delivers huge efficiency improvements, which becomes the source of competitive advantages for the business.
Though modern field service management software is quite intuitive and nearly all of them offer pretty similar kinds of functions, you need to choose a product that completely aligns with your business process. As retailers operate differently, it is best to choose an FSM software that provides custom or on-demand integration with your systems.
Get in touch with our solution experts to know more about how FieldCircle can impact the bottom line of retail businesses.
Book a Personalized Demo
Learn how your businesses can use FieldCircle to achieve more efficient, transparent, and profitable service operations.
30 Days Free Trial
No Credit Card Required
By submitting your details, you agree that we may contact you by call, email, and SMS and that you have read our terms of use and privacy policy.