How FMCG Brands are Unlocking the Full Potential of their Field Sales Resources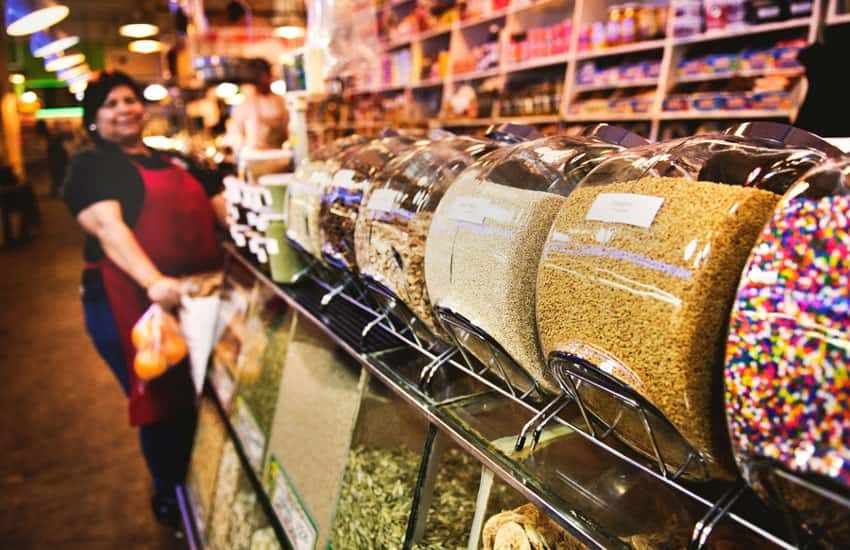 Resource Optimisation is a key element that impacts the profit ratio of the companies. There are a number of key activities in a sales and marketing process that helps determine the true potential of the companies, resource effectiveness in field being one of the most important one.
When it comes to sales activities, analytics plays a pivotal role in improvising the decision-making process. FMCG companies, now a days are unlocking their sales potential with field sales management software.
In case of FMCG products, sales and delivery processes are streamlined everytime a new product enters the market.
A Field Sales Management Solution Helps the industry in Facilitating the following capabilities:-
Demand Management
A typical FSM app generates work requests in the form of receipts from external sources. They could either be customers or vendors who can request the same.
Work Planning
Planning the work in advance eases the workload. With this facility, forecasting of shift requirement gets easy. In case, the manager needs to optimize the schedule, the work allocated can easily be done via Field Sales Management Solution.
Performance Analysis
Performance analysis is done by effectively utilizing the data collected by field sales management software. The data gathered of every employee at different level helps in improving the overall sales team performance.
In-depth Resource Analysis
Professionals employed on the field jobs are always on the run. They have a lot to perform in a single day so that they could submit their work reports. While every brand would like its employees to perform the best, not everyone can equally survive in this battle. But an effective use of field sales management software could help in increasing sales.
For example, The FMCG market runs on a typical model and in this sector fastest delivery of goods matters the most. Such a delivery is only possible when the route is optimized for the resources. And for the same, the prerequisite is having a field sales management app to streamline the business.
Analytics use cases for sales professionals

Source: McKinsey&Company
There are several field sales management software that can be used to empower professionals on the field. Let's take example of FieldCircle, a sales force automation software designed for enabling effective sales activities for field resources and managing their schedule and work.
The software is an absolute delight for the professionals not only to schedule the work for on-field employees but also to optimize the resources, information and other important elements which together optimise the entire sales process. The software program works exceptionally well for managers in generating reports, alerts, and dashboards.
Artificial Intelligence
With effective AI and advanced techniques, brands are leaving no stone unturned to generate actionable data collected from Field Sales mobile apps. AI helps in better prediction and that is why it is a great tool for companies to use it on data collected via field sales software. By predictions, we mean the level of demand for a new or existing product, the estimated impact of a marketing campaign, or to figure out a new consumer trend.
Also read: Challenges FMCG Managements Face for an Effective Market Coverage
With AI, FMCG companies can get the following perks
Demand forecasting for existing and new products
ROI measurements for promotional and advertising needs
Data powered sales activation to identify the retail point of sales
Optimized product assortment at individual store
Trend Prediction
Engaging consumers with personalized offerings
With Field Sales Solution and Artificial Intelligence FMCG Industry can enhance the resource effectiveness and thereby impact the below mentioned values for an FMCG Company :-
Customer Lifetime Value
Companies with sales as their most prominent procedure have complex portfolios. Thus, people in sales process need time to interact with leads for converting them into prospects. So, for an FMCG company it is important to have the customer data in order to customize services for them. This analytics gives information on cross-selling opportunities that could create new opportunities for sales professionals. The approach also helps retain customers.
Building Relationships with Mass Retailers
By partnering with in-store executives, the sales professionals plan and align their supply chain for executing the plan in a better way. This helps plan vendor's inventory in advance.
The Bottom Line
As the scope of field sales software is growing so is the impact of FMCG sales on the customers. As per their requirement and insights taken from analytics, companies in the FMCG sector plan their sales with specific consumer target model. All the variables listed above do play a significant role combined with different types of specifications.
As the fast moving consumer goods industry is increasing today, the role of such software program is going to be much more prominent. Moreover, the sales guys must proceed with a well-developed strategy to pitch their clients more prominently.
FieldCircle is into transforming how global enterprises manage their field service operations. Our comprehensive and easy-to-use field service management software helps enterprises leverage the power of cloud, enterprise mobility, IoT and data analysis to boost the performance of your service operations.
Book a Personalized Demo
Learn how your businesses can use FieldCircle to achieve more efficient, transparent, and profitable service operations.
30 Days Free Trial
No Credit Card Required
By submitting your details, you agree that we may contact you by call, email, and SMS and that you have read our terms of use and privacy policy.