10 Ways FMCG Companies Can Benefit From Cloud-Based Field Sales Software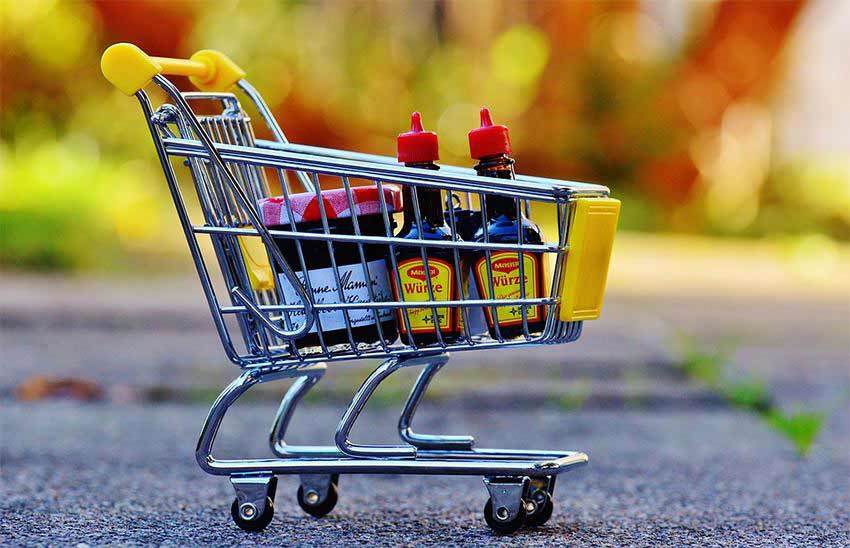 As a synonym for combative sales markets, the fast-moving consumer goods arena doesn't have the luxury of leaving anything to chance. On the contrary, these highly competitive companies must always stay one step ahead of each other – with industry disruption being their only viable growth hack, FMCG leaders must rely on cutting-edge technology to help them outperform their fierce rivals.
Here's how cloud computing ups the ante when it comes to FMCG field sales.
1. It Enables Collaboration, Especially on Remote Teams
The first of cloud computing's many advantages comes from the fact that this technology remains available 24/7, simultaneously defying time zones. It's something that a field sales software solution wouldn't have much sense without, and a capability that ensures effortless teamwork even remotely.
To FMCG salespeople, it brings the ability to communicate with both fellow representatives and back-office departments in real time. Not only does this contribute to faster conversions, but it also allows sales reps to base their strategies on data. On the field, actionable customer information is one click away.
2. Cloud-Based Field Sales Tools Amass Real-Time Intelligence
With some cloud-based field sales solutions, salespeople don't even have to contact an in-house team to get the data they need. They are equipped with an app and their routing is planned by a smart scheduling software All available information about customer behavior is stored in the cloud anyway, which means that field sales reps can access it from their smartphones, tablets, and laptops.
The better this system is, the more intelligence it's able to amass. Most of them come with built-in CRM tools that collect, store, and systemize customer data, so that every piece of information is already interpreted and turned into actionable insight. And in the FMCG sector, this is an invaluable asset.
3. It Helps FMCG Companies Forecast Market Demand
An FMCG leader is a company with the deepest knowledge pool. Take Unilever, for instance – with around 400 brands under its wing, this FMCG giant has access to billions of consumers across the globe. That's billions of unique buying personas that constitute an exhaustive diagram of the market.
By equipping FMCG salespeople with at least a part of this knowledge, cloud-based field sales solutions help them predict market demand with solid precision. This kind of foresight is crucial for obtaining and maintaining a competitive edge, which is of vital importance in every FMCG industry and niche.
4. Cloud Computing Facilitates Cross-Selling and Up-Selling
How else to successfully employ cross-selling and up-selling techniques if not with data that comes from individual customers' purchase histories? Unlike in-depth market analysis, which must be done by back-office departments, on-site sales decisions must be based on concrete, readable information.
Provided by field sales software systems in real-time, this data can help sales representatives to cross-sell and up-sell products by personalizing their brand's offer right on the spot. They can simply access individual customer histories and use previous interactions to make buyers an offer they can't refuse.
Also Read: Challenges FMCG Managements Face for an Effective Market Coverage
5. It Allows Sales Reps to Track Stock at Multiple Levels
Taking stock of sales metrics is the first step in implementing sales analytics at any organization. Cloud computing is of immense help here as well, especially to salespeople who operate on the field instead of over the phone. They can improve their KPIs by tracking their sell-through rates and opportunities.
But, there are broader metrics that must be considered too. Reliable cloud-based field sales software systems thus allow sales reps to punch in stock details held at any level, from distributors and stockists to actual retailers. This is crucial for strategizing, as it helps companies manage their sales objectives.
6. Cloud-Based Software Offer Robust Micro Market Analysis
Rather than an outdated daily sales report, FMCG companies can use cloud-based field sales software to obtain data about micro markets and plan their objectives accordingly. This kind of highly targeted and hugely specific demand analysis was pretty much impossible prior to today's limitless connectivity.
Consider metrics such are product performance, which allows you to pinpoint the fastest moving line, or sales by region, determining differences in conversions and revenue between different parts of the same market. What is the most profitable product? Who is the best retailer? The system can tell you.
7. It Lets FMCG Companies Track Merchandising Activities
Merchandising is another type of sales activity that must be tracked both on-site and in-house. With cloud computing, a technology available anytime and anywhere, this is easy to do. Such a field field service app and tools will let you take photographs right on the spot and send them to the office in real time.
Because unique selling points in this sector often come down to minuscule details that consumers register on a subconscious level, FMCG salespeople must make sure that every pipeline is streamlined and made convenient for the consumer. This includes everything from available stock to product facing.
8. Cloud Sales Solutions Can Reduce Reliance on Distributors
As the competition grows fiercer and fiercer, distributors too have options to choose from. It's no longer rare for them to change companies. In fact, it often happens abruptly, just when FMCG sales people start getting used to their sales being taken care of by distributors. Why rely on such a fickle relationship?
By obtaining business intelligence, which allows you to forecast both opportunities and risks with great precision, cloud-based field sales software systems can significantly reduce your reliance on distributors. FMCG sales reps can now drive sales and push new products to the market by themselves.
9. It Can Help FMCG Companies Connect to Retailers
Cloud has a potential of making FMCG companies fully independent from the middleman when it comes to staying in touch with retailers as well. This business communication channel is notorious for being cripplingly slow, but cutting-edge mobile field sales software systems can easily turn this around.
There's no need to wait for sales reports and other details from retailers for weeks at a time. The system allows you to connect to them directly and exchange administrative data within minutes. Field sales reps can now store all the details from retailers into a software system on their mobile devices.
10. Cloud Computing Can Support Expansion to New Markets
Finally, cloud computing can help FMCG companies expand to new markets. Not only can they collect, store, and analyze data directly on the field, thus staying on top of both customer behavior and market demands at all times, but they can also keep tabs on their sales reps and their individual KPIs.
All this contributes to a faster moving sales system for pushing faster moving consumer goods. By adding transparency and enabling real-time collaboration and communication, cloud-based systems ensure an increase in everyday productivity and long-term efficiency of both sales reps and entire teams.
These solutions are scalable because they encourage you to grow. In terms of FMCG companies always competing with each other, cloud-based field sales software guarantees the upper hand. Employ one before your rivals, and its mobility and 24/7 accessibility will enable you to beat them to the market.
FieldCircle is into transforming how global enterprises manage their field sales and field service teams. Our comprehensive and easy-to-use field service software and CMMS software helps enterprises leverage the power of cloud, enterprise mobility, IoT, business intelligence and data analysis to boost the performance of your sales operations.
Book a Personalized Demo
Learn how your businesses can use FieldCircle to achieve more efficient, transparent, and profitable service operations.
30 Days Free Trial
No Credit Card Required
By submitting your details, you agree that we may contact you by call, email, and SMS and that you have read our terms of use and privacy policy.