How IoT Devices are Turning Boon for Facility Management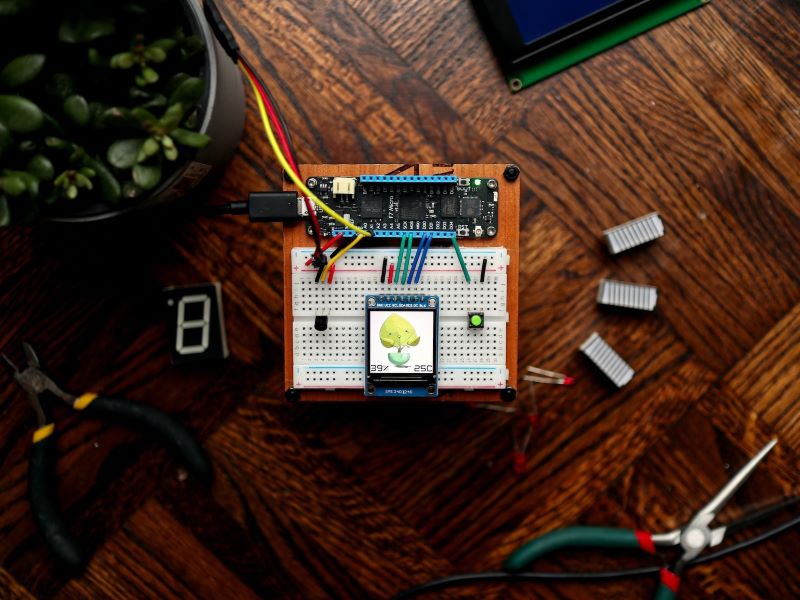 IoT devices play a major role in today's facility management dynamics. Alongside bettering efficiencies, they can enable businesses to demonstrate innovation. While there are many benefits, here we discuss the major benefits of IoT devices in facility management that businesses can cash in on.
In 2017, Allure Group implemented an IoT-based remote monitoring system. Christened as EarlySense, this system would track the vital signs of patients. The IoT investment which involved placing sensors under pillows and mattresses fetched outstanding results. Just in six months, the facility recorded a 60% decrease in bedsores and 45% reduction in patient falls, as the code blue events came down by a staggering 80%.
This is one of the IoT use cases in facility management showing how IoT devices fairly improve your facility process, as bottlenecks no longer remain that optimize processes seamlessly. It's in the bag!
All in all, IoT devices have started unfolding numerous facility management industry improvements, and we enumerate their high-value benefits here. As IoT is undergoing rapid improvements, this list is not all-encompassing and will continue to evolve.
Improved workplace well-being
The health of the people who make up an organization, their most precious asset, has begun to receive increasing attention. With the use of sensors and smart building systems, we can monitor and change the indoor environment in real time.
With IoT devices, it is possible to design clustered places that meet the needs of the occupants. With the help of IoT-enabled smart lighting, facility managers can prevent strain and tension in the workforce. Giving the occupants advice on how to improve their health and wellbeing while keeping track of their behaviours, such as how much time they spend moving around and how long they spend sitting at their desk, can further improve the overall efficiency.
Exceptional safety measures
By creating a connected ecosystem and providing real-time data about working conditions and hazards, IoT devices can exceptionally improve health and safety across the entire facility operations. We look at some examples here.
Sensors can enable the identification of risks posed by a drop in air quality or an increase in noise pollution (In the case of a manufacturing facility where plant sensors trigger warning alerts)
Flow Sensors can identify physical risks in overpopulated areas, such as in a recreation centre where monitoring people is essential.
Occupancy sensors provide data on occupancy rates that emergency crews use. Facility managers can analyze data from live occupancy sensor feeds to assist people in danger during accidents.
Sensors detecting vibrations provide data during a particular activity. The analysis of real-time vibration data helps in identifying causes of vibration and avoiding over-exposure to agents causing the same.
Workspace personalisation
By gathering data and information about the facility's inhabitants and the surrounding area and using this information to tailor the workstation experience, IoT (Internet of Things) devices enable workspace personalization in buildings.
IoT-enabled lighting solutions can be used to modify the lighting in a workspace according to each occupant's personal preferences. For instance, the lighting system can be adjusted to a warmer hue if a resident prefers a warmer colour temperature. The lighting system may also modify brightness and colour temperature in accordance with the time of day, the volume of natural light present, and the number of people occupying the space.
The temperature in a workspace can be changed using IoT-enabled thermostats in accordance with the preferences of the users. These gadgets can also be used to keep an eye on the room's humidity levels and temperature, and modify the HVAC system as necessary.
Better economics
Cost management is one of the most important areas where IoT may be used. IoT makes it possible to collect data on how and when each room in a building is utilized, enabling the making of usage decisions that are supported by facts. Facility managers can find possibilities to free space or prevent allocating additional space where it is not necessary by providing better space management.
Based on occupancy, facility managers can control energy use and maximize efficiency. Better asset and facility management is also enhanced by occupancy monitoring. We can better schedule cleaning and maintenance tasks if we are aware of the areas that have experienced an increase in utilization. The cost associated with all these activities thus comes down with the help of IoT devices.
Time optimization
IoT devices can remarkably reduce operational time in facility management. Two ways they enable time optimization include tracking the locations of assets in real-time and triggering fault alerts automatically.
When it comes to tracking assets, Facilities managers may track the internal locations of important assets in real-time thanks to indoor positioning solutions that use RFID or Bluetooth. Without IoT, asset location tracking can be very time-consuming and error-prone since users must manually record the most recent locations.
With respect to automatic fault alerts, IoT sensors installed on the equipment may automatically request a repair. In the event of equipment malfunctioning, these sensors can warn a workflow management system, which can promptly alert the relevant technician. The benefits include lower equipment downtime and higher building user satisfaction.
Simplified wayfinding
By offering customers real-time location services (RTLS), Internet of Things (IoT) devices can assist with navigation. For instance, strategically placed sensors can help relay the location of people or items to a centralized system. With the use of this information, the system may then give users step-by-step directions to their desired destination, either through a smartphone app or on digital displays located all over the building. IoT devices can thus greatly minimize the time and stress involved in navigating.
Using IoT devices, occupants can get individualized navigation experiences. In order to give patients individualized directions to their appointment or treatment room, a hospital could, for instance, employ IoT sensors to detect a patient's location and medical history.
Enhanced procurement efficiencies
IoT devices showcase their importance in improving the procurement process through their ability to automate. When the inventory of assets dips below the thresholds, sensors can automatically order supplies. Facility managers can use the time saved in the process to better negotiate contracts and manage vendor relationships.
Next, IoT devices improve the efficiency of procurement analytics. By monitoring supplier delivery times, product quality, and other metrics, facilities managers can quickly identify suppliers who are underperforming and make necessary changes. The data that IoT devices collect provides a seamless opportunity for facility managers for future bid estimation.
Conclusion
IoT has the ability to improve the experiences of end users and disrupt the majority of service delivery processes. Given the substantial benefits of IoT facility management space can realize, it's critical to use the technology while protecting the data.
Although the Internet of Things offers new possibilities, in general, facility businesses are still trying to analyze how it will affect and work with their current IT structures and management methods. You can close this gap by integrating IoT with a top facilities management software tool.
Possessing deep technical expertise, our facility management consultants first understand your business to help you have bespoke facility software. To take full advantage of the connected devices in conjunction with a facility tool, get in touch with us today.
Book a Personalized Demo
Learn how your businesses can use FieldCircle to achieve more efficient, transparent, and profitable service operations.
30 Days Free Trial
No Credit Card Required
By submitting your details, you agree that we may contact you by call, email, and SMS and that you have read our terms of use and privacy policy.