Boost Business Productivity With SLA and FSM Software: Here's How!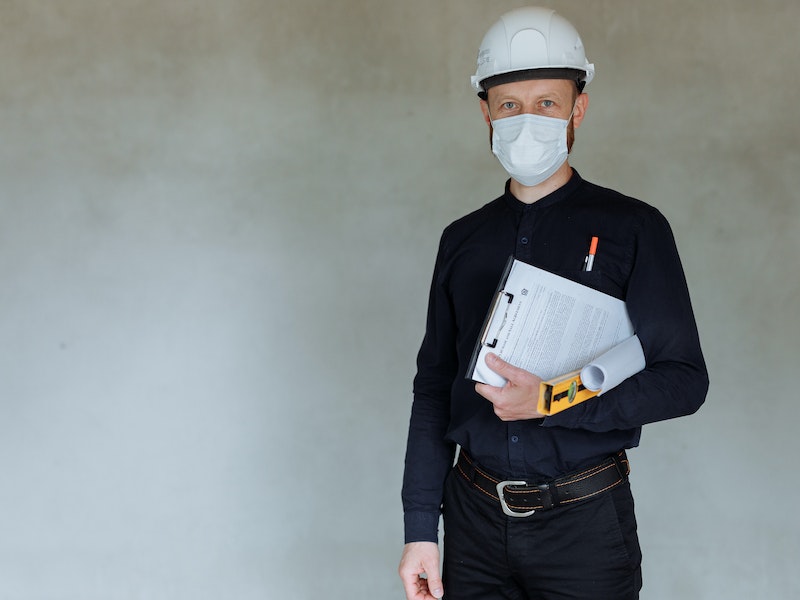 Exceptional customer service has become a necessity rather than a choice. This is especially true for companies with field service teams, who must ensure that their customers receive prompt, efficient, and high-quality service. However, providing this level of service delivery requires effective management and coordination of resources. This can be achieved by using SLAs. The advantages of SLAs just go beyond improving customer satisfaction to increasing productivity for businesses.
A service Level Agreement (SLA) is a contract between a field service provider and a customer that outlines the service level expectations, response time, and remedies for not meeting the service level expectations. Implementing SLA with FSM software automates the process of managing and tracking service requests, ensuring timely resolution and optimal resource allocation.
In this blog, we will explore how SLA in field service businesses manage their resources more efficiently, reduce downtime, and increase productivity.
What does SLA mean for field service companies?
For field service companies, SLAs are particularly important because they are often responsible for repairing or maintaining critical equipment or infrastructure that their customers rely on to operate their business. Therefore, SLAs help to establish clear expectations for service delivery and provide a framework for measuring and improving performance.
In addition to benefiting customers, SLAs can also be advantageous for field service companies, as they can help to increase customer satisfaction and improve operational efficiency. By setting clear targets and regularly evaluating their performance against these targets, field service companies can gain valuable insights and identify areas for improvement, leading to better service delivery and customer outcomes.
Advantages of having SLA with FSM software
Having a service level agreement in place with field service management software can provide several advantages to field service companies. Some of these benefits include:
Improved customer satisfaction
One of the primary benefits of implementing an SLA with FSM software is improved customer satisfaction. Customers expect prompt, efficient, and high-quality service, and an SLA helps ensure that their expectations are met.
With a reliable FSM software, service requests are automatically logged and prioritized, ensuring that urgent requests are addressed quickly. This leads to happier customers who are more likely to become repeat customers and recommend the company to others.
Improved service delivery
Field service SLA improves service delivery by providing clear guidelines on service level expectations, and remedies for not meeting the service level expectations. This helps service providers prioritize service requests based on urgency and ensure that the most critical requests are addressed first.
With FSM software, service providers can also track service requests in real-time, providing customers with regular updates on the status of their service requests.
Custom client requirements
SLAs serve as a set of guidelines that define the terms and conditions for the provision of services that are tailored to meet the unique needs and expectations of clients. Although work orders may appear similar, it's crucial to articulate the client's requirements and expectations explicitly since they can vary significantly.
By establishing managed services service level agreements, both clients and service providers can effectively communicate and outline their expectations and requirements. This enables the creation of customized client requirements, leading to improved customer management quality.
For field service companies, the adoption of SLAs means the ability to offer personalized services that elevate customer management quality. By aligning services with clients' specific requirements and expectations, field service companies can ensure a satisfactory experience for their customers.
Improved communications
When an SLA is established, the quality of communication between clients and service providers can experience a considerable boost. These agreements comprehensively cover all aspects of the work order, including communication guidelines. The absence of such guidelines can have a detrimental impact on the quality of communication.
With an SLA in place, field service companies can provide their clients with better communication quality. The improved communication experience can significantly enhance customer management since interactions are based on clearly established guidelines.
Expectation & risk management
A service level agreement in field service outlines the specific service level requirements and timelines that must be met. By doing so, it helps to manage customer expectations and creates a sense of transparency between the service provider and the customer. This leads to a more productive working relationship and can help to avoid misunderstandings and conflicts.
It also helps to mitigate risks associated with providing services. Since the agreement outlines the responsibilities of both parties, which identify potential issues and establish a plan to mitigate those risks, reducing the likelihood of service disruptions or delays.
Enhanced documentation
Developing SLAs is a vital component of improving documentation, outlining processes, and identifying best practices. During the creation of these agreements, the details of the work order and associated processes are extensively highlighted.
The comprehensive documentation that results from SLAs creates a solid foundation for the creation of systems. These systems can significantly improve the efficiency of work processes and the quality of services provided.
For field service companies, the adoption of SLAs translates to improved documentation of best practices. It ensures that both parties understand their responsibilities and obligations, which helps to build trust and confidence in the service provider. This can lead to increased customer satisfaction and loyalty.
Final words
Implementing SLA is important for field service companies as they help establish clear expectations between the company and the customer. By defining metrics, SLAs ensure that the field service company is held accountable for delivering high-quality services on time. Additionally, the advantages of SLA help field service companies optimize their operations by providing insights into their performance and areas for improvement.
By incorporating SLAs into field service business practices, field service companies can increase customer satisfaction, improve their reputation, and ultimately drive business growth. If you're looking for field service management software that makes it easy to set SLAs that align with your business goals, give FieldCircle a try.
Book a Personalized Demo
Learn how your businesses can use FieldCircle to achieve more efficient, transparent, and profitable service operations.
30 Days Free Trial
No Credit Card Required
By submitting your details, you agree that we may contact you by call, email, and SMS and that you have read our terms of use and privacy policy.