Digitization of the Field Sales Process and Its 10 Powerful Impacts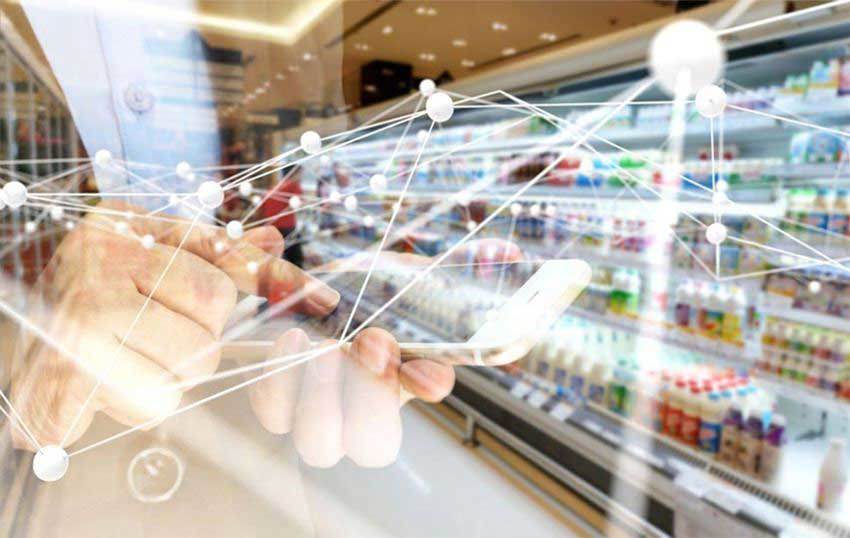 We live in a digital age, where businesses, products and services are evolving at a lightning fast pace, so it doesn't come as a surprise that sales and various other activities are being digitally transformed. But, what about field sales? Should they be included in this digital transformation as well?
Digitizing the field sales process actually comes with a wealth of benefits. Apart from increasing sales and revenue, it significantly optimizes operational efficiency and team performance. Here are the most powerful impacts of digitization of the field sales process.
Transparency and Efficiency
Digitizing field sales provides greater transparency of the entire sales pipeline, so field sales managers and reps can always have a clear insight into everyone's activities and every bit of information regarding customers and leads. With increased transparency and accountability, they quickly become more efficient and start achieving the desired results in less time and with less energy.
Moreover, digitization means automating many repetitive, time-consuming processes. This also contributes to higher efficiency, as field sales reps will have more time and energy to focus on their core competencies and generate more leads and sales.
Having 24/7 Access to Sales Activities and Data
Making the field sales process digital means that entire teams will have 24/7 access to all the information related to sales. No one will ever miss an important update and the field force will be able to work much better on the go, as they will provide leads and customers with consistent experiences both online and offline.
This 24/7 access also helps field sales managers keep track of all the sales activities and data, so that they can monitor and improve the performance of field sales reps.
Analyzing Valuable Data to Make Better Business Decisions
Regularly analyzing data, monitoring KPIs (key performance indicators) and generating real-time reports is vital for improvement and better profitability. Digitization of the field sales process makes this very simple, as every piece of field sales software used for digitizing sales provides reports and data analytics. Those reports and analyses lead to much better business decisions, as they are based on real-time data.
Reducing Errors and Lost Sales
Armed with real-time information from reports and all the sales activities and achievements, field sales managers can take proper action for any potential changes that can lead to optimized operational efficiency and team performance. This leads to reducing costs and generating more sales.
Digitizing field sales also eliminates the risk of human error, which can often be expensive. Fewer errors translate to optimized sales, especially since reps can always stay up-to-date with the latest promotions, product features, and pricing, instead of having to return from the field to stay in the know and lose precious time – and sales.
Increasing Profitability as a Result of Better Process Efficiency
Without digitizing the field sales process, any sales team needs to invest a considerable amount of time, money, resources, and effort to achieve the desired goals. With digitization, any team is able to do more in less time, with less effort and fewer resources, thereby helping its organization improve process efficiency and increase revenue and profitability.
Identification of Best Practices and Organization-Wide Implementation
Managers and reps can share tips and advice on the best sales practices across the entire organization, since they have a digital platform at their disposal that is available 24/7 on any device. They can share effective strategies and successful examples of their work, helping their entire organization increase productivity and improve success rates.
More Effective Communicating and Collaborating
Field sales reps and managers can seamlessly communicate and collaborate via their digital platform anytime they want and anywhere they are. Not only does real-time communication enable everyone to always stay in the loop, but it also significantly strengthens the team and improves efficiency and productivity.
Empowering Company Image
Replacing traditional catalogs with digital ones filled with high-quality photos and videos is an effective way to engage and captivate leads and customers and create excellent impressions. Taking advantage of digital interfaces when selling products or services greatly boosts brand image and puts a company ahead of the competitors who haven't yet evolved with the times.
Speaking of catalogs and other sales materials, moving to digital ones minimizes costs and saves time that would be spent on constantly going to the office to get the necessary materials.
Increasing Customer Satisfaction and Loyalty
One of the best ways to attract and retain customers is with a fast service. Digitization of field sales and fast service go hand in hand, as field sales reps can present products or services, check inventories, take orders, process payments, and much more on their synchronized devices while on the go. This naturally leads to increased customer satisfaction and loyalty and more closed deals.
Improved Training Development and Delivery
Digitization also helps with employee training and development, as field sales reps can access the training materials anytime they want and learn at their own pace. It's a much more efficient and effective way of training, especially since managers can track the progress in real-time and assess everyone's performance. They can also identify everyone's strengths and weaknesses and provide additional training when necessary.
Transitioning to a digital field sales system obviously has very powerful impacts. It's a game-changing transformation that has become paramount to every company looking to increase sales and profitability and stay ahead of the competition. Therefore, join the revolution and go digital, and you will experience all the aforementioned amazing benefits of digitizing the field sales process.
FieldCircle is into transforming how global enterprises manage their field service operations. Our comprehensive and easy-to-use field service management software helps enterprises leverage the power of cloud, enterprise mobility, IoT and data analysis to boost the performance of your service operations.
Book a Personalized Demo
Learn how your businesses can use FieldCircle to achieve more efficient, transparent, and profitable service operations.
30 Days Free Trial
No Credit Card Required
By submitting your details, you agree that we may contact you by call, email, and SMS and that you have read our terms of use and privacy policy.