7 Top Challenges and How Financial Services Sales Leaders Address Them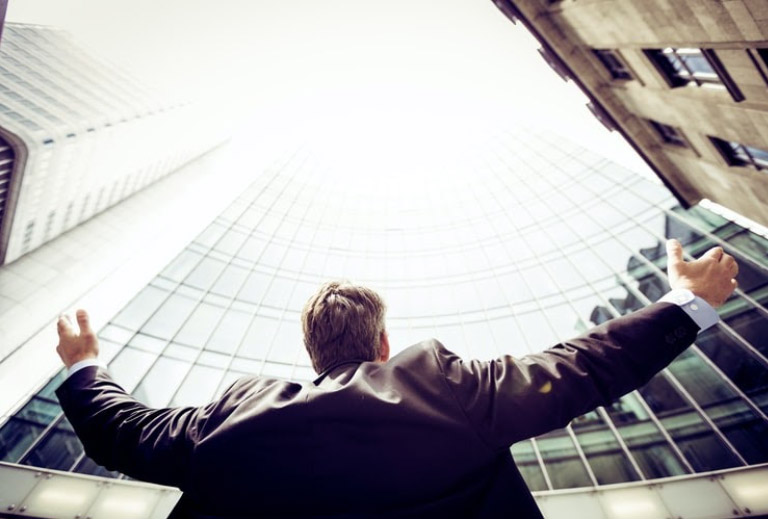 Chances are pretty good that the recent events push people to approach money differently—businesses start stashing more cash and tread lightly over new investments while consumers carefully control their spending spree or might change their purchasing priorities. Although it would be too early to predict an outcome that applies in the long run as well, financial services companies cannot wait for the trends to prevail and then take measurable actions to fuel the growth engine. In the current market scenario, according to
Venkatesh Viswanathan, Vice President of FlexiLoans,
"developing business agility and customer-centricity have become a necessity to quickly mutate the sales team according to the new selling scenarios and thrive on sales challenges."
His views correspond with top financial services sales leaders who too advocate for gaining the ability to identify the gaps in the sales management systems in line with new requirements and respond with smarter strategies in real-time. Recently, we talked to numerous financial services sales leaders on the sales challenges they face in our attempt to understand how they address them and offer value additions from fresh perspectives. In discussions, we covered the daily struggles of keeping the pipeline full to the critical problems of maximizing the competitive position and getting an edge. Here are some of the interesting insights on challenges and ideas that were identified:
1. Ideal Customer Profile
Who will you sell? The answer to this question commonly drives the sales strategy of financial services companies. And considering its importance, most sales leaders have some basic framework for an ideal customer profile in place. But often that is not enough as, with time, sales reps start losing momentum and with the hope of closures, they start shooting in the dark. On that, the kind of databases available with most businesses is more volume-driven instead of quality-driven. And since it is volume-driven, the quality of data does not always help to adopt a targeted approach. A list of 1000 highly refined contacts that fit the ideal customer profile, can be engaged well and will be much more rewarding than sourcing a database of 10000 contacts who partially fit the buyer persona. Thus the most important thing sales leaders must do is define an ideal customer profile, stick with it and plan all other strategic activities around it.
2. Productivity
As
Pravash Dash, Founder & CEO at Arthan Finance
says,
"the field force productivity is the most crucial element which adds to the bottom line."
The sales productivity is often measured by the overall sales performance of the month. For example, if your monthly business is 5 lakhs and you have a team of 5 members, then the average productivity of every rep is 1 lakh a month. But the practical reality is different. Most of the heavy-lifting is done by the top performers (typically 10%) of the team. So in this case maybe just one or two members have closed most deals. While overall sales productivity is crucial to the business success, sales leaders must also measure the individual productivity of the reps. Here, setting a well-defined, time-bound sales KPIs with clear goals can help every sales rep to understand what is expected from them so that they can adopt a targeted approach and improve their productivity. For instance, if the KPI requires an average of 60 cold calls to be made in a day, sales reps can work on their efficiency levels to achieve that target. In the context, average deal size is also an important KPI to determine the overall sales productivity.
As explained by Mr. Dash,
"when it comes to retain loans, the basic appraisal for a small loan of 1 lakh or for that matter for a 10 lakhs loan are the same.
Any percentage increase in the deal size increases the overall revenue significantly over the lifecycle of the loan as the loans are booked for more than one year mostly. Therefore tracking of deal size along with the number of cases is very important."
Sales managers need to assess productivity from two key aspects; overall sales productivity and productivity of individual sales reps. Evaluation of sales activity from qualitative and quantitative perspectives can help them identify the productivity patterns of the sales team and drive strategy to achieve better results.
3. Visibility
The common questions that arise when visibility in sales is discussed are: Where is your field sales representative now? What is the status of a particular lead in the sales pipeline? What is the best deal size in your sales pipeline? These questions help sales leaders assess the current condition of the sales team performance. While discussing how they track and measure sales performance, we found that most of them were using some kind of tools to get the information. However, a more concerted effort is required to use the insight generated from actions in real-time to build strategies for the future. For example, if you have visibility into the sales team activities, such as:
Sales Team
The sales activity of every sales rep, for example, the number of calls made in a day, the number of meetings attended, and so on.
KPIs of every sales rep and the metrics achieved and missed, which include information such as average deal size, the progress of prospects in the sales pipeline, average close rate, etc.
How you can use the insight for better sales like providing required assistance to the sales representatives and change best practices with new requirements.
You should not just use the insight to achieve near-term sales goals, instead plan on to improve the overall sales management practices, such as:
Sales Management
Measure the collective goals achieved and set new (attainable) targets
Evaluate the type of prospects targeted, deal size, and required change in strategy
Create the sales plan with a focus on how to achieve business objectives and individual KPIs
Plan new recruitments or reskilling or upskilling of the existing sales team
Actually, when you get visibility in the activities of the sales reps, you are in a better position to figure out what is working and what is not for your team. And this insight enhances your capabilities for making informed decisions related to sales management.
4. Analyzing Team Performance
The individual sales performance is often measured from the lens of quota attainment. In the financial services industry, quota is determined by the size of the territory and the opportunity. But often the same rate plan is used across the sales team overlooking the various aspects of sales performance variables. For example, let us assume that Raj and Rohit work in the same team and have a target incentive of rs. 1 lakh. Raj has a larger territory size and his quota is 10 lakh, whereas Rohit's territory is half its size and the quota is 5 lakh. Now if both have the same target incentive, then Rohit's incentive would be higher than Raj's. Financial sales leaders must devise and deploy individual commission rate plans to level the payment and compensation plans for every sales rep. Besides, top performers should always be recognized in such plans. Most of the time, even underperformers are paid incentives for minimal performance, whereas, low performance payouts should have been covered in the base pay. Sales reps are the key contributors of the growth of the company. So every business they bring must be evaluated on the criteria of value it brings. While creating quota based incentive plans, a wide range of attributes must be considered (such as margin, revenue, renewals) to devise a compensation plan that is fair and motivate the sales reps to improve their performance.
5. Training and Development
Deciding on who needs what training is extremely challenging. It is because every sales representative thrives on their own unique set of capabilities. Some have a knack of identifying the right prospect and others find success through the tact of building customer relations. Usually, training and development materials are not focused on the specific limitations or competency of individual reps. They are mostly designed to address the limitations across the board. Probably, it might be a reason why 87% of the training content is forgotten within a month of the training (Xerox). By adopting a data-driven approach, sales managers can identify the strengths and weaknesses of individual reps and accordingly facilitate training support to upskill or maybe reskill. What may go across the board training is the knowledge of the latest products and financial instruments in the market, competition in the financial services sector, the right attitude, approach, and importance of following the process to close the deal and ability to handle unexpected scenarios.
6. Core Activities
What amount of sales team's time goes in dealing with spreadsheets, approvals, preparing sales reports and other paperwork? For instance, a survey "Time Management for Sales" by XANT reveals that administrative tasks consume 14.8% of sales reps' time, which amounts to 5.9 hours per week. 20.4% of the time is spent on social activities. Whereas only 35.2% of sales reps' time is spent on actual selling. Most managers struggle to automate processes and implement tools that can save time. Many times, there are initiatives but those are not adopted well either because of the complexity of the solution or the right level of push from the top. Imagine, for a team of 50 reps, 20 mins saved per rep per day means a total saving of 360 hours per month. That's equivalent to 2 rep's work or like 2 extra rep working for your business. Clearly reflects how big a challenge, sort of unnoticed, it is and what happens if the routine, redundant tasks are automated with the right tools and reps are allowed to focus on core activities.
7. Getting The Edge
Why you? Financial services domain is highly commoditized with a lot of players and often sales managers find it challenging to make the team provide a relevant answer to prospects for this question. Sometimes, instead of accurately addressing the questions of the prospect, salespeople hide behind the name of the brand. On other occasions, they take refuge in the company's or product's growth/return in the market. But, is that enough for the prospect to trust you? Trust usually is a consequence of validation and proof when it comes to selling. And helping the sales team to focus on benefits and outcome and not the financial product's feature is what creates the right level of differentiation and trust. Being a sales leader, you have access to multiple hierarchies and cross-functional teams within the organization, along with a vast amount of data. And it can give your team a great edge if you help them with insights that can create meaningful differentiation to your business and help your reps win the trust of the prospects and the deals. Do you face similar challenges?
Sales leaders use FieldCircle to overcome these challenges, increase sales rep productivity and drive growth.
Book a Personalized Demo
Learn how your businesses can use FieldCircle to achieve more efficient, transparent, and profitable service operations.
30 Days Free Trial
No Credit Card Required
By submitting your details, you agree that we may contact you by call, email, and SMS and that you have read our terms of use and privacy policy.