The Field Service Manager's Toolbox: 10 Must-Have Devices for Success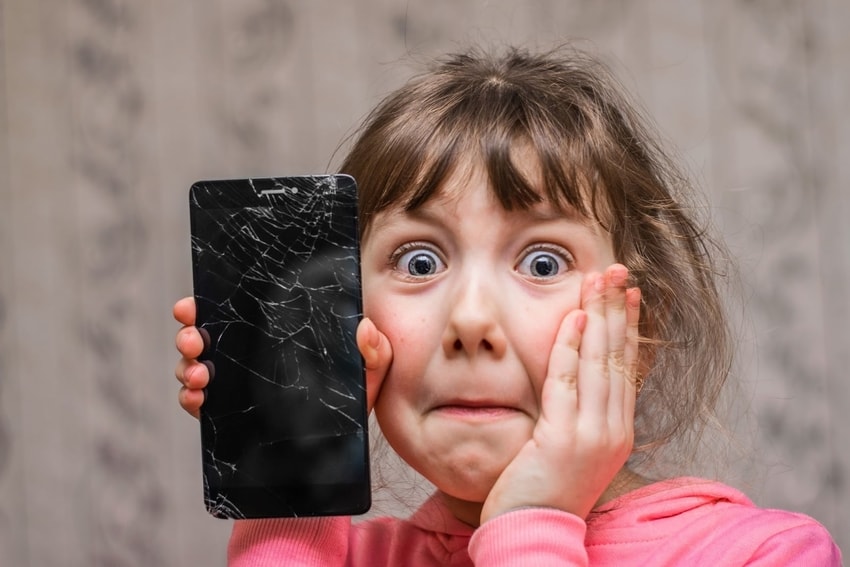 Device choice in FSM is a critical decision that can significantly impact your field service operations. Imagine having all your business data at your fingertips, whether in the office, at a client's location, or on the road.
By helping in effectively tracking KPIs for field service managers, these devices improve and streamline operations, thereby boosting productivity.
You don't want to pay for unnecessary features when you only need a reliable tool to manage orders, plan routes, and access customer data seamlessly. We understand your concerns, so we're here to guide you every step of the way.
In this article, we'll take you on a journey to explore the top 10 devices for FSM. We'll provide insightful reviews and practical recommendations, helping you make an informed decision. We'll delve into the latest technology designed specifically for field workers like you, from cutting-edge smartphones to powerful AR devices.
Rugged Smartphones
Imagine being in a remote construction site, battling extreme weather conditions while trying to coordinate with your mobile for field service operations. Or picture yourself on a rugged oil rig, facing harsh environments where the average smartphone barely survives daily.
Regular smartphones often fall short in such demanding situations, leaving field service managers (FSMs) in a bind.
But because a new breed of smartphones has emerged to tackle these challenges head-on: rugged smartphones. These are considered the best field work device to withstand the harshest field conditions, ensuring FSMs stay connected, organized, and productive in unforgiving environments.
Let's look at the latest three rugged smartphones of the year:
Kyocera DuraSport 5G UW: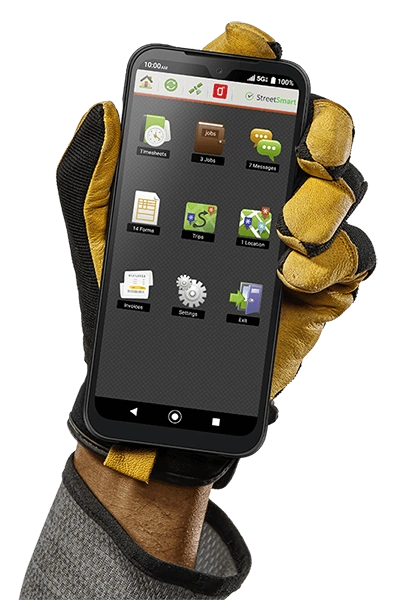 Source: Kyocera
The Kyocera DuraSport 5G UW is a highly rugged smartphone built to withstand extreme conditions. It offers water and dust resistance, allowing it to handle drops and even take photos underwater.
While its features and camera performance are more basic, Kyocera provides a 2-year replacement policy for durability failures for field workers.
Samsung Galaxy XCover Pro: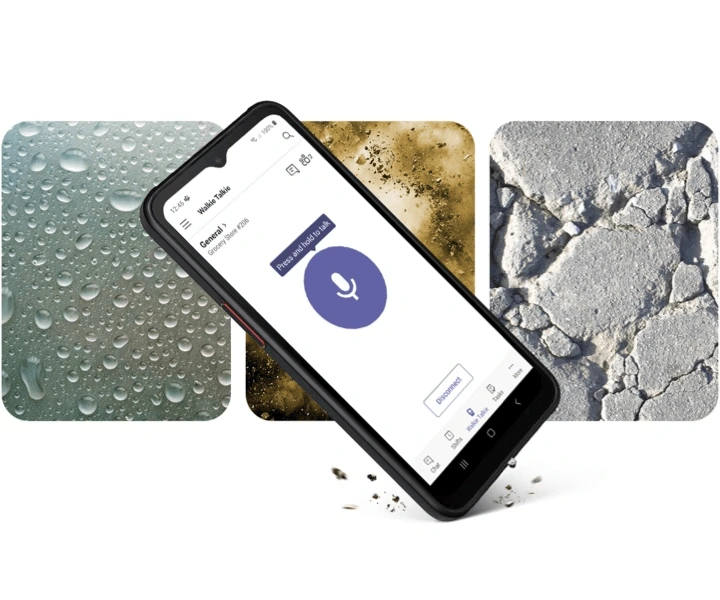 Source: Samsung
The Samsung Galaxy XCover Pro is a sleek, affordable, rugged smartphone designed for fieldwork. It is waterproof and shockproof, with a military-grade chassis and an IP69 rating.
It supports mPOS and features customizable hardware buttons, dual rear cameras, and swappable batteries for versatility.
The Unihertz Atom XL: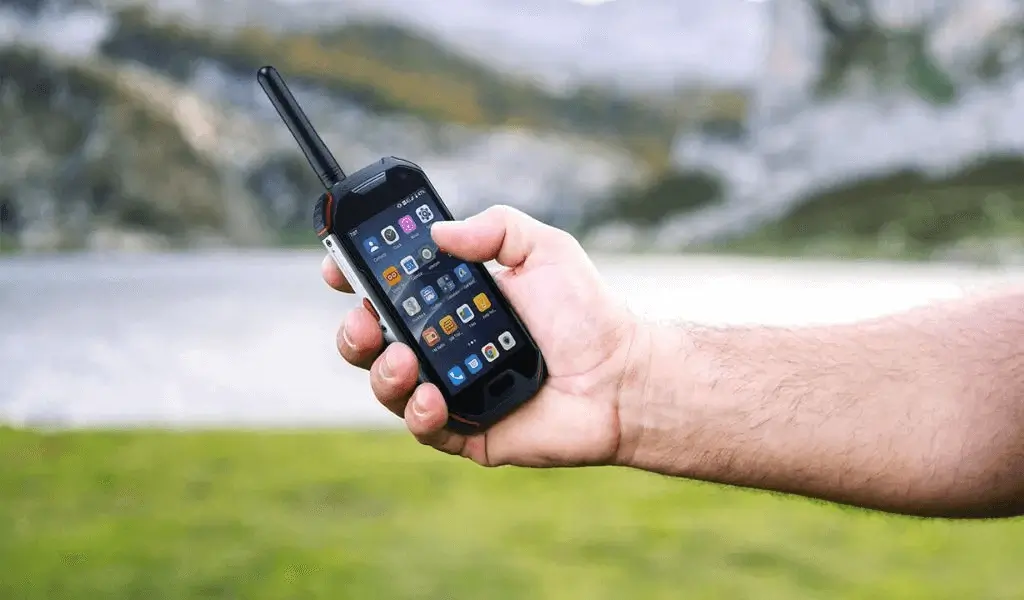 Source: Unihertz
The Unihertz Atom XL is a rugged and compact smartphone with a built-in DMR walkie-talkie. Its 4-inch display and durable design suit one-handed operation and various outdoor environments.
With an IP68 rating and MIL-STD 810G certification, it offers reliable communication without relying on an internet connection. It is a practical choice for rugged mobile for field service workers who may venture into remote areas or places with limited connectivity.
Tablets
Tablets for field service are pivotal in enhancing field service management efficiency by providing a range of functionalities that streamline operations. Tablets have revolutionized how field service managers (FSMs) operate, offering a versatile data collection, documentation, and communication solution.
These portable devices have become essential tools for professionals in various industries, including asset management, retail, transportation, manufacturing, field service, and public safety.
A few notable tablet options for FSMs are:
Samsung Galaxy Tab Active Pro Rugged Tablet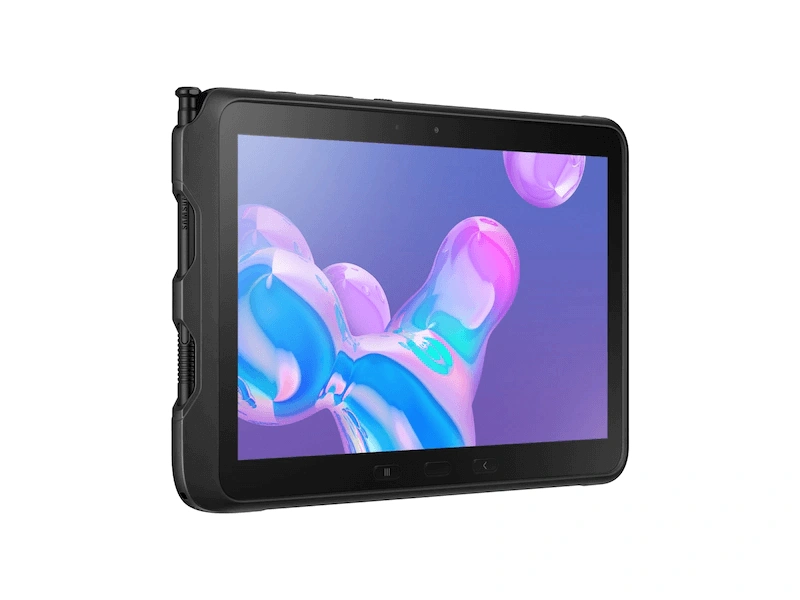 Source: Samsung
Built to withstand harsh conditions, it equips teams with the latest digital workflow tools to enhance productivity. Whether it's inventory management, on-site inspections, or real-time communication with the team, this rugged tablet can handle it all.
Dell Latitude 7220 Rugged Extreme Tablet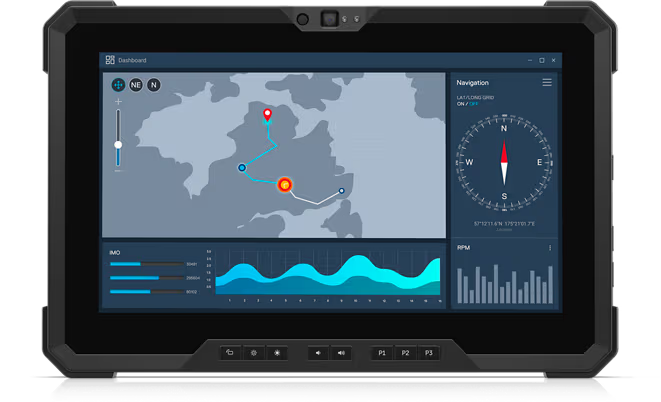 Source: Dell
With its MIL-STD-810G certification and IP65 water and dust resistance rating, it excels in outdoor environments. Weighing only 2.82 lbs, it offers maximum mobility with optional accessories like a shoulder strap, soft handle, chest harness, and crash-certified vehicle docking.
The Acer Enduro T1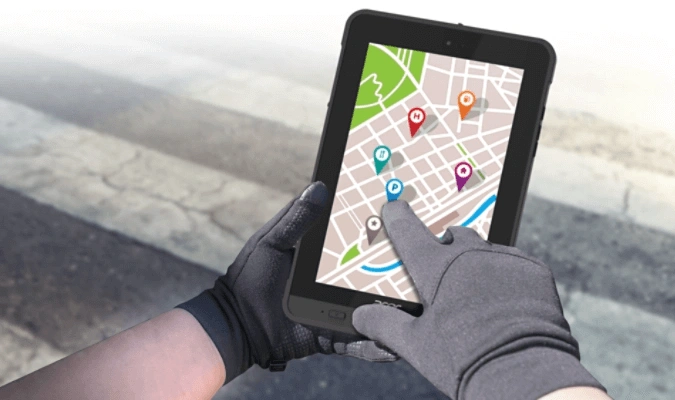 Source: Acer
It is a rugged tablet for smart retail, warehouse, and factory workers. It is certified for MIL-STD 810G1 and IP54 and is built to endure challenging environments. Its programmable keys and optional accessories make it highly adaptable for various productivity functions.
But what truly unlocks the full potential of these rugged tablets for field service is FieldCircle's software integration. By integrating FieldCircle's software, you can optimize your field service operations, streamlining workflows, and improving overall efficiency.
From managing inventory and conducting on-site inspections to seamless team communication, our solution empowers field service managers to streamline workflows and improve efficiency.
Wearable Devices
Where efficiency and productivity are key, wearable devices have emerged as powerful tools that revolutionize the way we work. These innovative gadgets, worn on the body like accessories, offer various functionalities that enhance hands-free Field Service Management (FSM) operations.
Let's explore some examples of wearable device use cases and how they can boost productivity and safety in the field.
Augmenting vision:
Through augmented and virtual reality, wearable devices such as smart glasses can supercharge a worker's perception. Imagine having contextually relevant information displayed right in your field of view, allowing you to work faster and with improved precision.
Use case: "At GE Aviation, introducing smart glasses has revolutionized how mechanics work. With these smart glasses, mechanics no longer have to pause their work to consult reference manuals.
This simple change has resulted in a remarkable 8 to 12 percent increase in efficiency and significantly reduced errors."
Imagine the potential savings this brings, that can amount to millions of dollars.
Speech and hearing voices:
Connected and voice-controlled wearables offer hands-free access to instructions and information through intuitive speech commands. This empowers workers of varying skill levels and increases overall efficiency.
Use case: "At Lufthansa, voice-based headphones have streamlined maintenance work. Previously, two technicians were needed—one reading instructions while the other executed tasks and reporting status.
Now, with wearable devices, a single technician can complete the work. The maintenance checklist is converted to voice commands delivered through headphones. The technician executes tasks, provides updates by speaking, and the speech is automatically converted into data."
This innovation enhances efficiency and simplifies the process.
Improved awareness, promoting worker safety:
Wearables can monitor physical conditions and environmental factors, alerting wearers of dangerous situations.
Use case: "At a Fujitsu factory, smart wristwear is programmed to issue alerts at the first signs of heat stress. Similarly, a mining company's smart helmets are designed to detect driver fatigue.
These proactive safety measures have tremendous economic potential, as businesses in the United States currently spend nearly $1 billion per week compensating for workplace injuries."
Overall, wearable devices are reshaping how we work and enhancing productivity in the field. By leveraging technology like augmented reality, voice-controlled wearables, and safety monitoring features, these devices offer practical solutions to the challenges faced by field service managers.
GPS Trackers
You're responsible for managing a fleet of vehicles or tracking valuable assets. You want to ensure they are safe, efficient, and always where they need to be.
This is where GPS trackers come into play. GPS (Global Positioning System) trackers have become an indispensable tool for field service managers like you, providing real-time location data and valuable insights into your operations.
A few devices stand out for their reliability and performance. Let's look at three top-notch GPS tracker devices for FSM professionals:
Samsara AG51: Compact and Durable Asset Tracker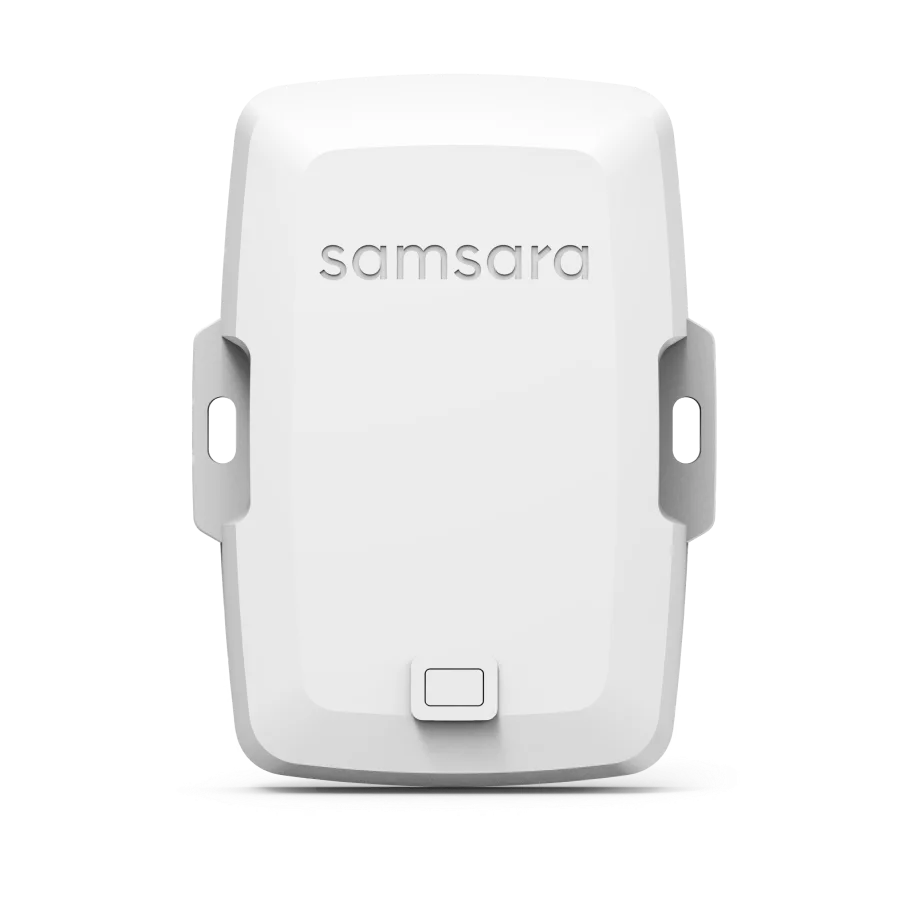 Source: Samsara
The Samsara AG51 is a small yet rugged GPS tracker that monitors and tracks assets. It offers a long battery life of 3-5 years with user-replaceable AA batteries. With its waterproof enclosure and versatile tracking capabilities, the AG51 protects and optimizes your assets.
GPS Trackit GL500MG: Reliable Asset Tracking Solution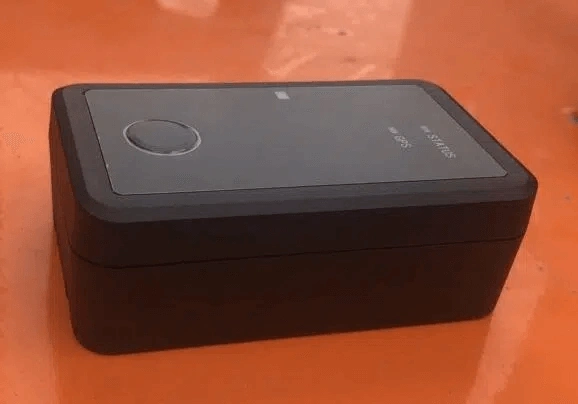 Source: GPSTrackit
The GL500MG by GPS Trackit is a durable asset tracker that controls your fleet and non-powered assets.
Its powerful features and 5-year battery life provide peace of mind and prevent equipment loss. Asset tracking becomes effortless with a push-button location update and convenient device-mounted design.
LANDAIRSEA SYNC: Plug-and-Play Real-Time Tracking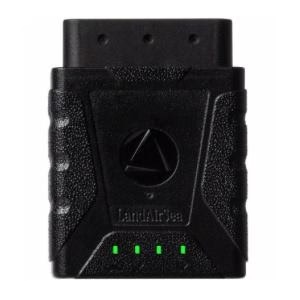 Source: LandAirSea
The LANDAIRSEA SYNC is a compact and reliable GPS tracker that plugs directly into a vehicle's OBD-II port.
With no need for batteries or charging, it offers geofence alerts, speed notifications, and more through the Silvercloud app and website. The SYNC is ideal for business fleets and personal vehicle tracking.
Portable Printers
Every day, your technicians venture out into the field, armed with their tools, carrying expertise, and with a mission to provide top-notch service to your clients. But there's one thing that can make their job even smoother and more efficient: portable printers.
What makes portable printers so special? Well, for starters, they're designed with you in mind.
They're lightweight and compact, so your technicians can carry them effortlessly wherever they go. No more lugging around bulky equipment or rushing back to the office to print crucial documents.
One noteworthy portable printer option is the ZQ200 series. It's a powerhouse in the printing world, known for its reliability and performance.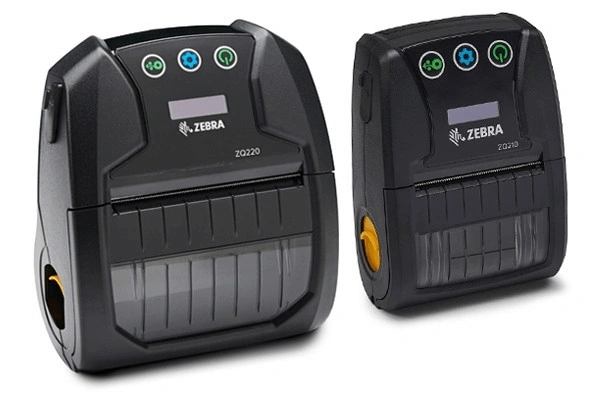 Source: Zebra
These printers are built to withstand the harshest field conditions, ensuring your team can rely on them despite their challenges. They're tough, durable, and ready to take on any printing task.
Barcode Scanners
Barcode scanners have revolutionized how we handle inventory management and asset tracking in the field service industry, providing a level of efficiency and accuracy that was unheard of before.
Imagine this scenario: You're in charge of managing inventory for your field service team. With a barcode scanner, you can simply scan the barcodes on items to instantly update your inventory database.
No more tedious manual data entry or the risk of human error. It's quick, it's precise, and it saves you so much time and effort.
A few of the notable barcode scanner devices are:
DS3600 Series Ultra-Rugged Barcode Scanners: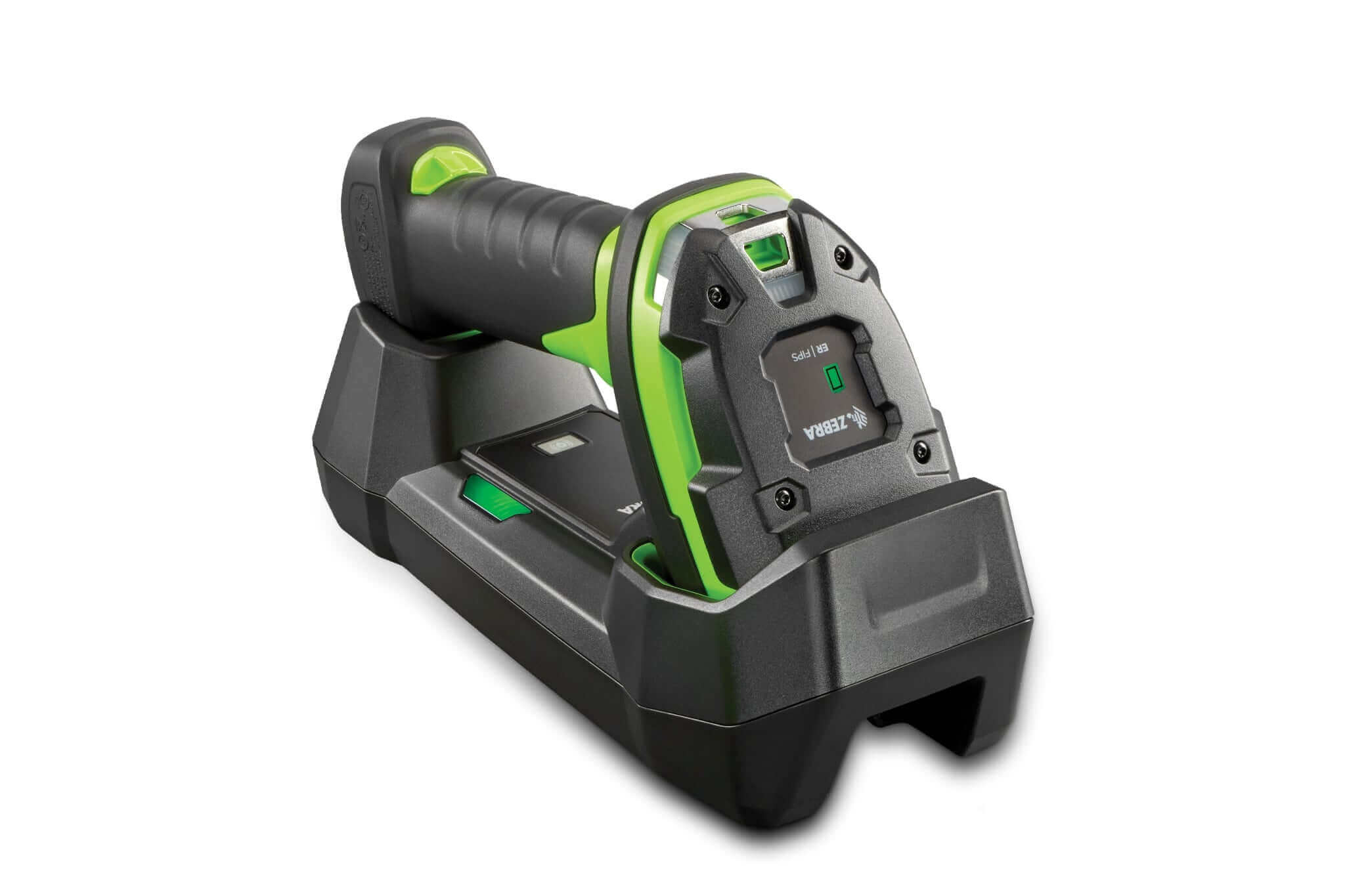 Source: Zebra
Built to withstand harsh conditions, these scanners read barcodes effortlessly and provide nonstop power for manufacturing and warehouse tasks.
FS40 Fixed Industrial Scanner: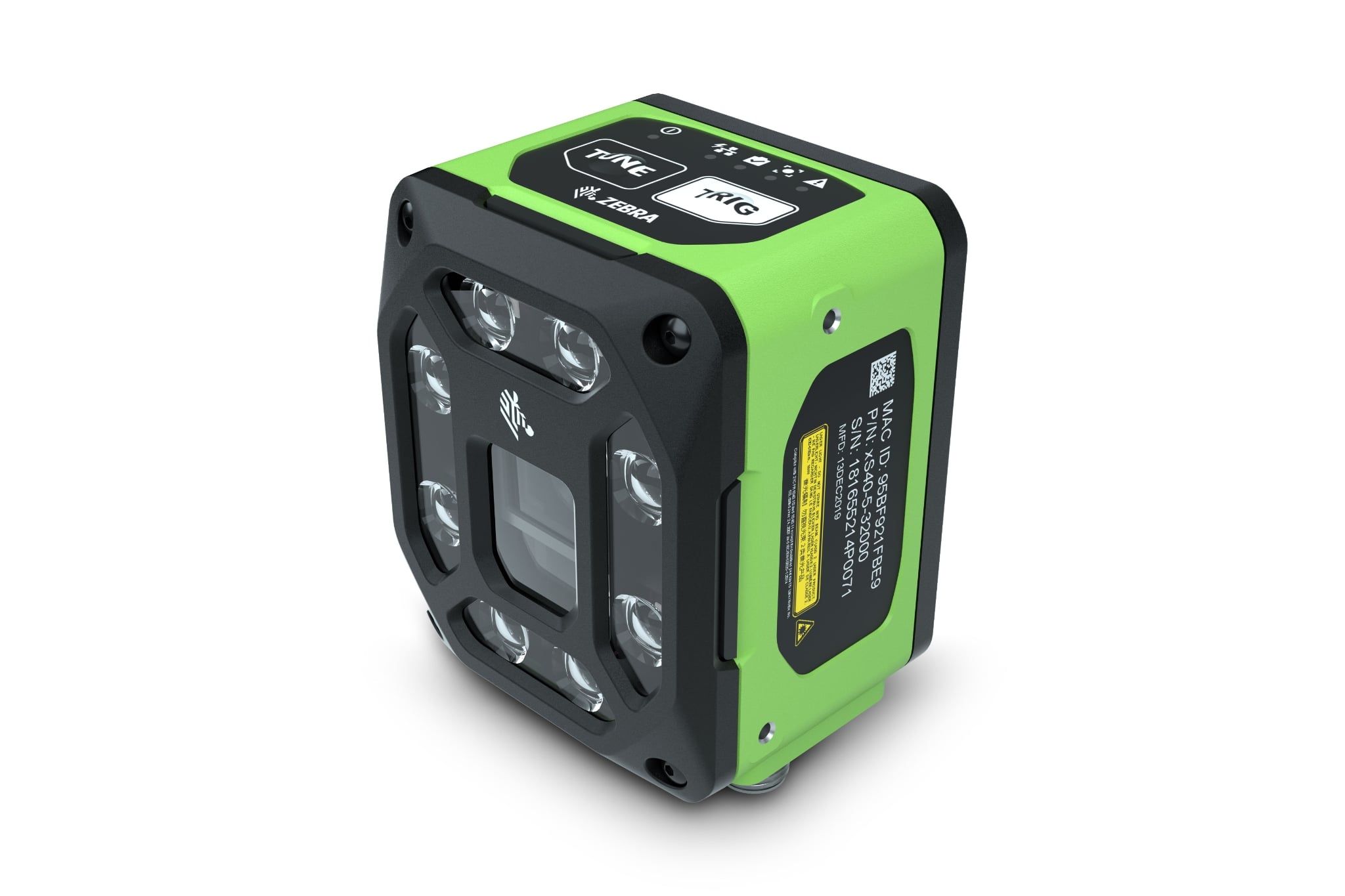 Source: Zebra
This scanner enables real-time track-and-trace capabilities, integrates with your network, and offers easy setup and deployment with Zebra's Aurora software platform.
LE45: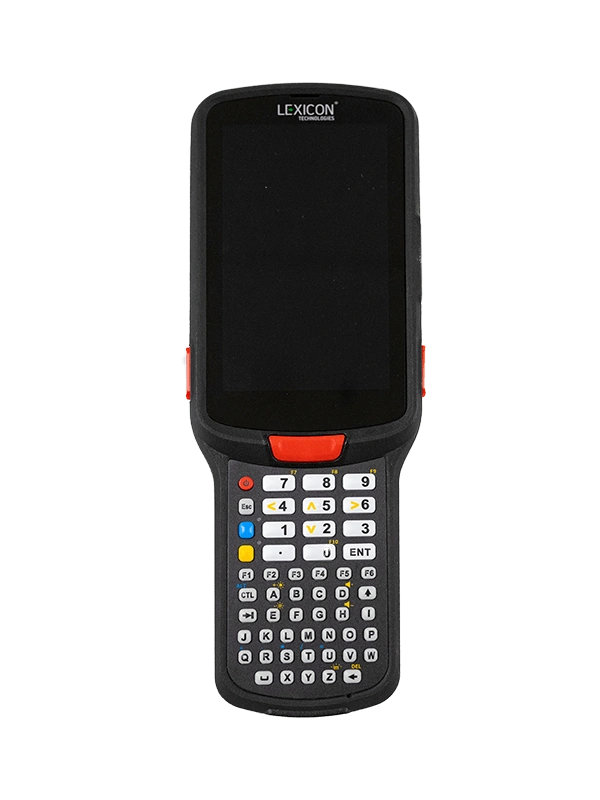 Source: Lexicontech
A lightweight and seriously rugged barcode scanner with a powerful processor, robust Wi-Fi, large screen, and short/long-range scanning options, perfect for demanding environments.
Mobile Payment Terminals
Let's say you're a field service manager overseeing a team of technicians who are always on the go. In the past, collecting customer payments meant carrying bulky cash registers or relying on traditional card terminals. It was time-consuming and often prone to errors. But now, with mobile payment terminals, the process has become a breeze.
Let's take a closer look at some notable options available in the market.
Clover POS system: Flex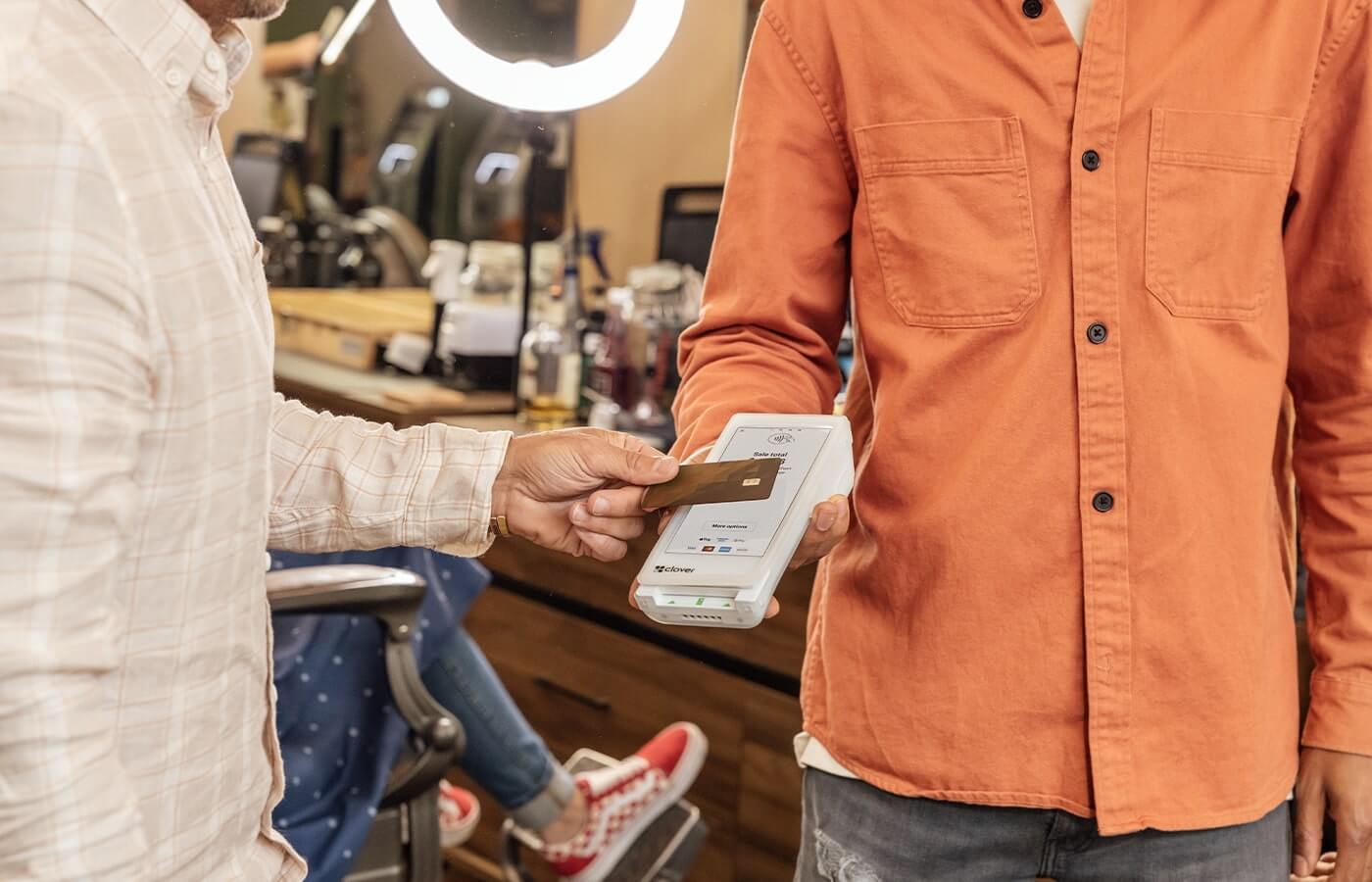 Source: Clover
It's designed with counter service businesses in mind, providing a simple interface and a wide range of features. With Clover Flex, your technicians can effortlessly process payments right at the customer's location, making the transaction smooth and efficient.
Lightspeed Retail POS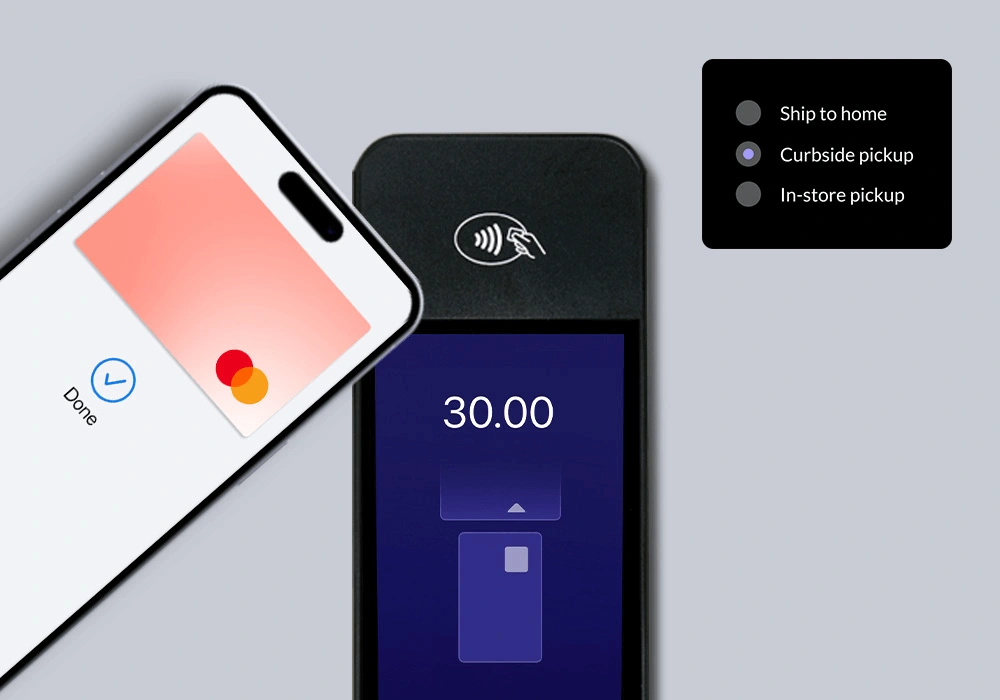 Source: Lightspeed
This mobile payment terminal stands out for its advanced features, making it perfect for businesses that require more robust capabilities.
Whether your team uses iPads or desktops, Lightspeed Retail POS offers a highly customizable solution, including built-in payment processing and eCommerce features.
Toast POS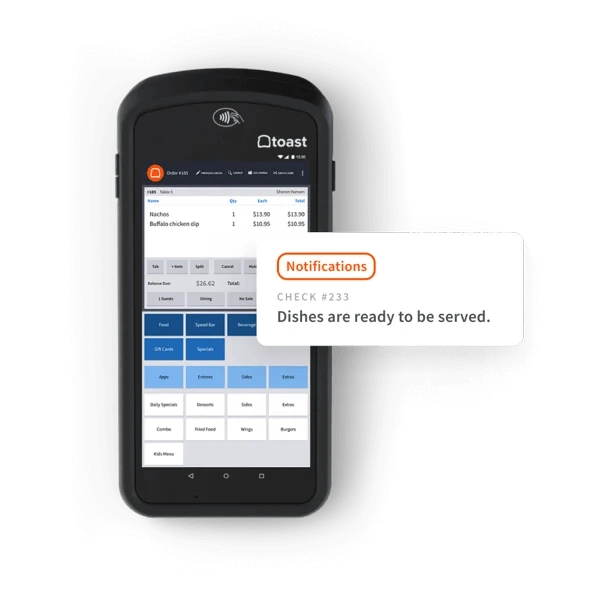 Source: Toast
Toast POS can be a game-changer if you're managing a service team in the food industry. Its restaurant-grade Android POS hardware and contactless ordering and payments allow your technicians to take orders and process payments seamlessly.
Plus, Toast's cloud-based reporting and menu management features make it an all-in-one solution for optimizing your restaurant operations.
Field Communication Radios
When you're out in the field, tackling the challenges that come your way, one thing becomes crystal clear: communication is everything. As a field service manager, you know the importance of staying connected with your team, coordinating tasks, and ensuring everyone is on the same page. That's where field communication radios step in and become your trusted companions. Investing in the right field communication radios enhances operational efficiency, promotes safety, and improves overall outcomes.
Let's take a closer look at these devices. The Garmin InReach Mini 2 offers an unlimited range and features, including text capabilities and downloadable maps. The X-talker T10 Walkie-talkie is an excellent budget option with reliable performance, while the Backcountry Access BC Link 2.0 Radio provides an impressive long-range communication solution.
Thermal Cameras
Thermal cameras have become invaluable in the field service industry, revolutionizing how equipment issues are detected and diagnosed.
These sophisticated devices can capture and visualize temperature variations, allowing technicians and field service professionals to identify otherwise invisible problems to the naked eye.
A few notable options for field service managers are:
FLIR ONE Edge Pro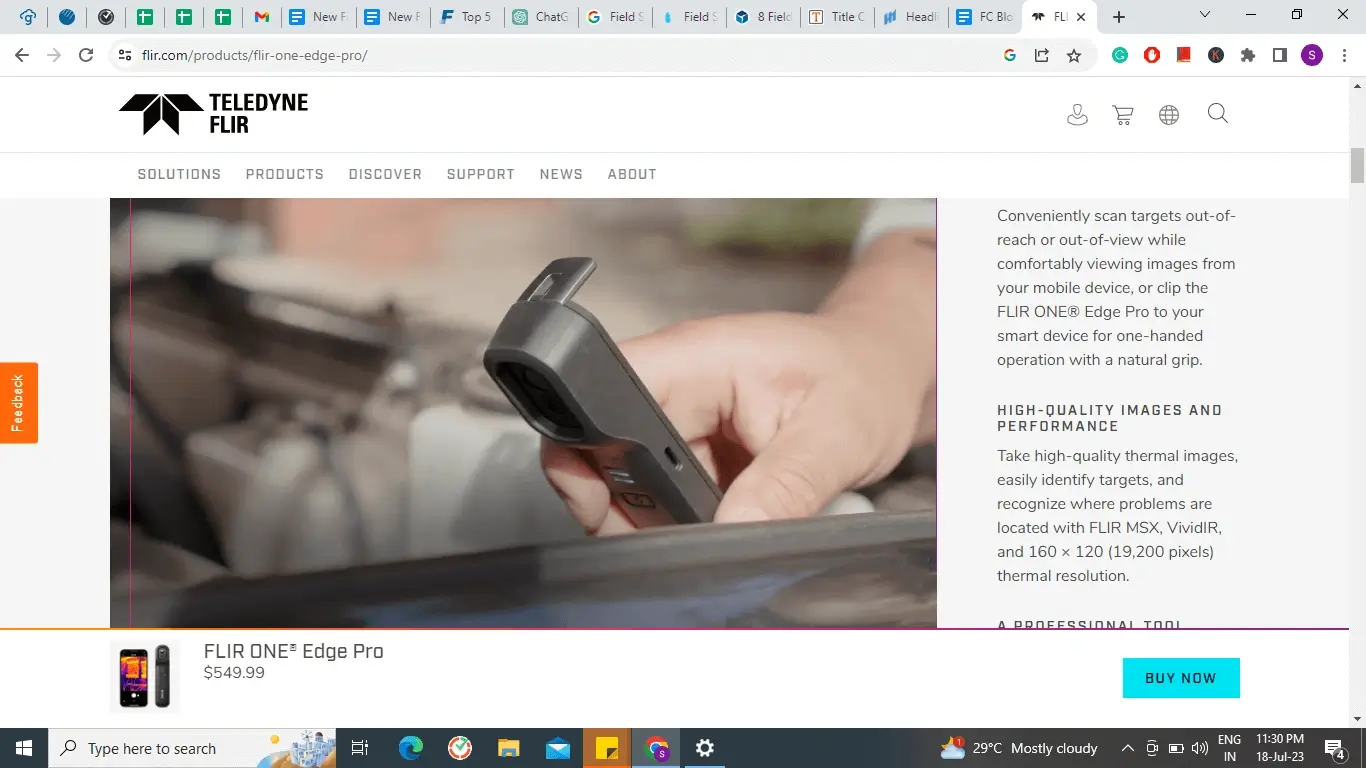 Source: Flir
This wireless thermal-visible camera can be easily attached to iOS and Android smartphones and tablets, eliminating the need for cumbersome connections. With a range of up to 30 meters (100ft) through Wi-Fi and Bluetooth, you can effortlessly capture and analyze thermal images remotely.
Seek Thermal RevealPRO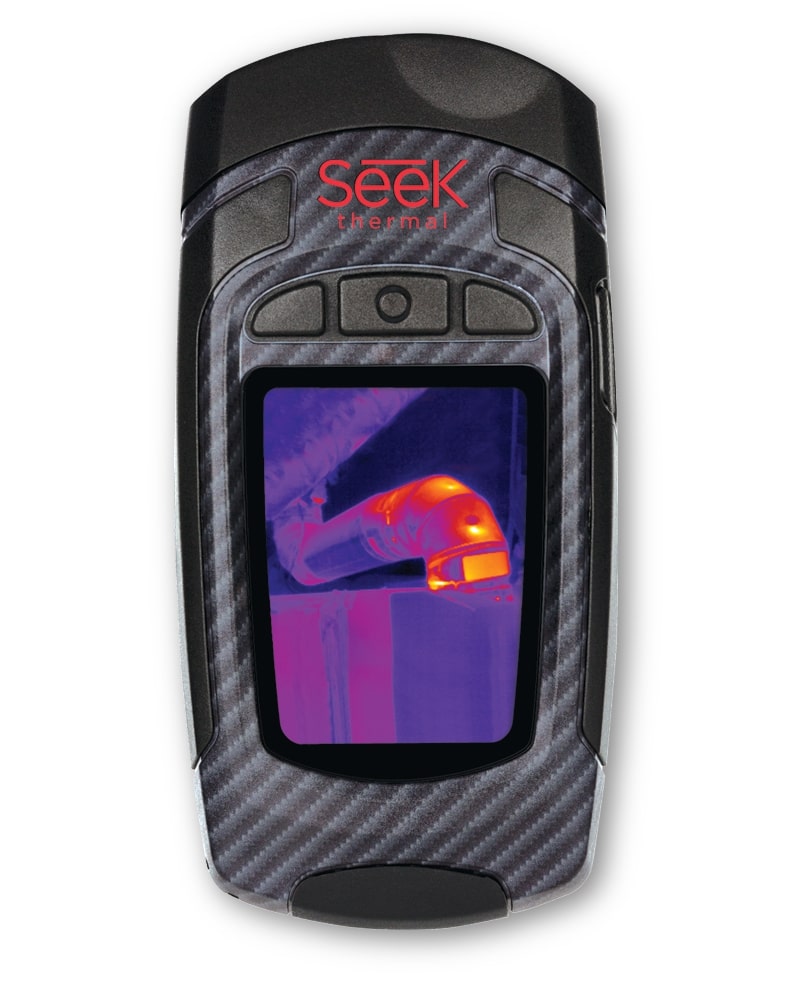 Source: SeekThermal
Unlike traditional thermal imaging cameras, it excels in low-light conditions and doesn't rely on visual light for resolution enhancement. Its high refresh rate and built-in 300-lumen LED light make it ideal for spotting people or animals in the dark or through dense foliage.
The user-friendly menu system offers additional features like level and span adjustments, allowing for precise thermal range isolation.
Bosch GTC400C is a great fit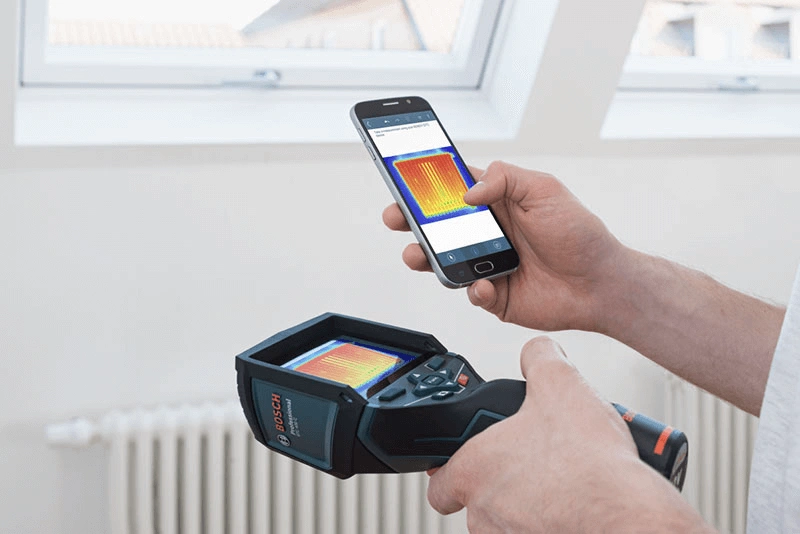 Source: Bosch
This thermal-imaging camera is designed for easy use in the workplace and comes equipped with Wi-Fi and Bluetooth connectivity for seamless data sharing. Its ergonomic pistol grip and robust design with a built-in lens cover and rubber guards make it both comfortable to handle and resilient in challenging environments.
Augmented Reality (AR) Glasses
AR glasses offer a hands-free and immersive experience, allowing field service managers and technicians to access critical information, receive remote assistance, and visualize data right in front of their eyes. They have become invaluable tools for enhancing productivity, efficiency, and safety in diverse industries.
With AR glasses, field service management becomes more efficient and customer satisfaction improves. Few notable examples of AR glasses devices for FSM professionals are:
Microsoft HoloLens 2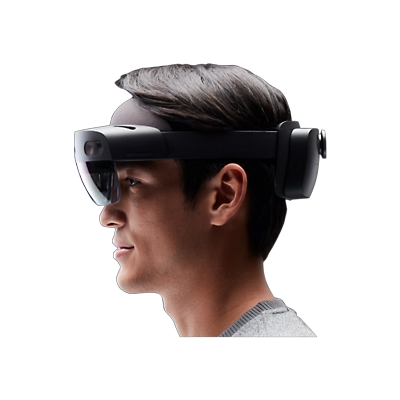 Source: Microsoft
This device provides a wide range of applications, such as reducing downtime and accelerating manufacturing onboarding, mitigating engineering and construction risks, and enabling agile collaboration in various work environments.
Vuzix Blade AR Glasses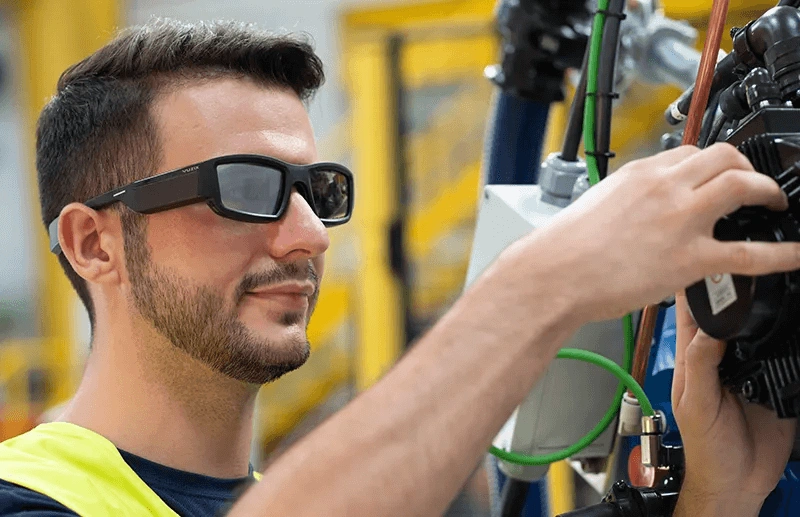 Source: Vuzix
These smart glasses feature advanced waveguide optics, offering a see-through image projection that overlays digital instructions onto real-world tasks. They are designed to keep workers focused and protected, with ANSI Z87.1 certification ensuring eye safety and reducing error rates.
Magic Leap 2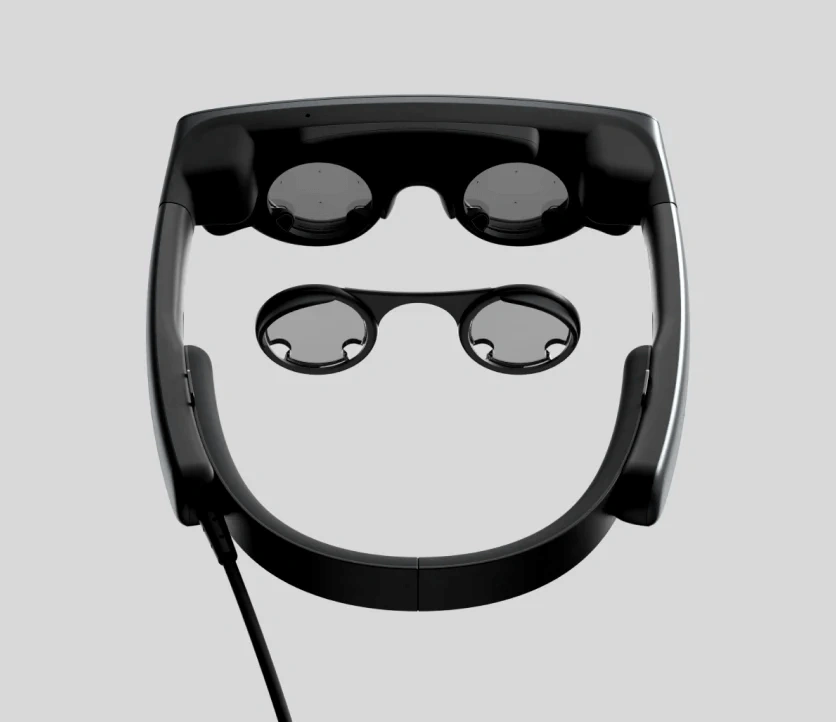 Source: MagicLeap
It stands out as a powerful augmented reality device tailored for enterprise use. With high compute performance capabilities, it seamlessly integrates digital content into the user's environment, enabling transformative solutions across various industries.
Conclusion
As a field service manager, making the right device choice in FSM is crucial for achieving your KPIs and ensuring success. Choosing the right devices and field service management software can significantly impact your team's productivity and efficiency.
By embracing cutting-edge technology like AR glasses, you can empower your technicians with hands-free access to critical information, remote assistance, and enhanced visualization. These devices revolutionize how you manage your operations, enabling faster onboarding, mitigating risks, and transforming collaboration.
Embrace the power of innovation and equip your team with the tools they need to excel in their roles. Embracing the right devices is the key to unlocking your team's full potential and achieving outstanding results in the field service industry.
Book a Personalized Demo
Learn how your businesses can use FieldCircle to achieve more efficient, transparent, and profitable service operations.
30 Days Free Trial
No Credit Card Required
By submitting your details, you agree that we may contact you by call, email, and SMS and that you have read our terms of use and privacy policy.