In the early 2000s, wheel repair was a relatively new addition to the long-established auto reconditioning market. The idea of repairing a damaged wheel instead of replacing it with a new one was as fresh and convenient as it was lucrative, not to mention that until recently, wheel repair businesses didn't have many rivals to compete against.
As the popularity of this service continues to grow even today, modern wheel repair businesses are now in need of clever technological solutions to help them streamline their operations, acquire new customers, and establish a differentiating point that would help them stand out from the crowd. That's where a field service management software come into play.
Here's why wheel repair businesses should consider employing one, and how it can help them meet their professional needs, as well as the needs of their clients.
How Does a Typical Wheel Repair Work Order Look Like?
Wheel repair is a fairly simple process. A rash or gouge around the bead area of a wheel, once mostly made of steel, but today predominantly made of aluminium, is the most common damage that wheel repair technicians have to deal with. This, and many similar ones, are fixed by being ground down and smoothed out first, after which any potential gaps are filled with epoxy. Finally, the damage and the rest of the wheel are repainted and clear-coated. The entire fix takes around 30 minutes, give or take.
What's interesting is that not all wheel repairs are done on site. Only the best businesses travel to customers, which is unusual concerning that convenience should be the entire point of this reconditioning service. But, mobile businesses are by rule challenged by managerial hiccups and logistical complications. The technicians need to be tracked, the bill should be paid on site, and the service itself should be fast and personalized enough to achieve customer success and boost retention.
How Can Wheel Repair Businesses Utilize Field Service Management?
A reliable field service management software system can fix both managerial hiccups and logistical complications with ease. Let's say you receive a new work order, and the customer naturally expects you to arrive to the site within a couple of minutes. With a single click, you can access the schedule, see which technician is available and nearest to the location, and send them over to handle the repair.
Of course, a field service management tool can do so much more than improve your work order management and help you provide a timely service. If you choose a cloud-based solution, both you and your technicians will have access to software from any location, at any given moment. This means that the entire customer database and history of interactions is virtually always at your fingertips.
Wheel design is constantly improving, and mobile technicians need to stay updated on the latest trends, solutions, and techniques available on the field. Field service management software operates as a communication channel too, which means that you can provide an extensive knowledge base of valuable information that technicians can reach out to via their mobile devices whenever necessary.
Finally, the entire work order can be tracked and recorded from the moment you receive the call to the moment a job is successfully completed. Thanks to software's powerful reporting tools, the information about technicians' performance and customer feedback are collected on site, while invoices are created and printed out in front of the customer in a matter of not minutes, but seconds.
What Are the Benefits of Employing Field Service Management Software?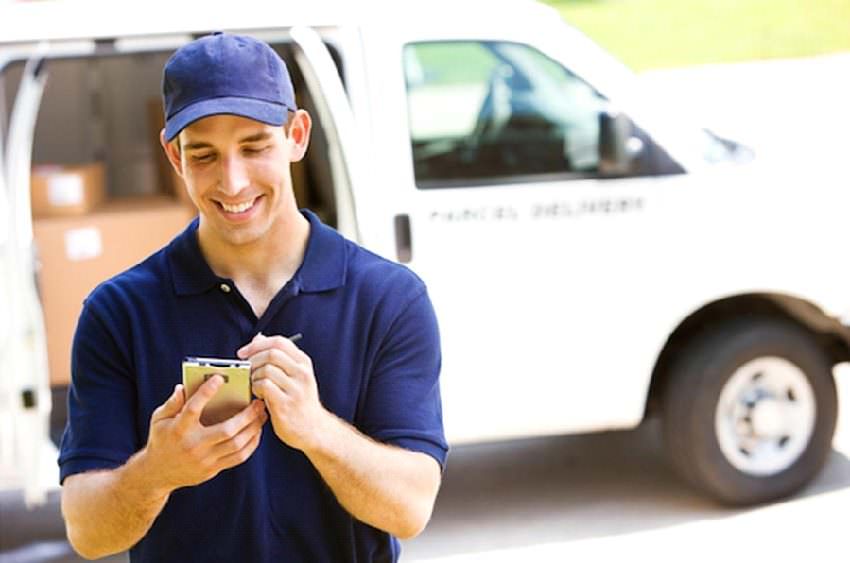 The benefits of using a field service management solution are as numerous as they are brilliant. This software can help you improve every aspect of your business, from scheduling, work order management, and resource allocation, to billing, technicians' productivity and customer satisfaction.
A field service management software is a true time and money saver too, given that it provides all important information in real-time and effectively routes technicians with GPS tracking. The monitoring capabilities increase both insight and accountability, thus encouraging efficiency and ensuring fast and high-quality service.
For wheel repair business that are looking to stay competitive in today's auto reconditioning market, a reliable field service management software system is a necessity. Not only can it improve your overall performance, thus increasing customer success in proportion, but it can also boost your ROI rates and help your business grow faster than ever before.
FieldCircle is into transforming how global enterprises manage their field sales and field service teams. Our comprehensive and easy-to-use field service management software helps enterprises leverage the power of cloud, enterprise mobility, IoT, business intelligence and data analysis to boost the performance of your sales operations. Our intuitive field sales management software is tried, tested and trusted by numerous businesses around the world.
Book a Personalized Demo
Learn how your businesses can use FieldCircle to achieve more efficient, transparent, and profitable service operations.
30 Days Free Trial
No Credit Card Required
By submitting your details, you agree that we may contact you by call, email, and SMS and that you have read our terms of use and privacy policy.