Today, we are here to meet John. John is a sales manager with 20 field sales reps assigned to him. One Monday morning, after the briefing he held for his team, he sat down by his computer to work on some documents. In the next hour, his phone was about to melt down from constant ringing and messaging.
One sales rep was asking if he can offer a discount for an old customer, the other wanted to check out the stock quantity of the items required by the customer, the third had hit a closed door and was calling for the customer's contact information. The other 17 were in que waiting for John to become available.
This is just another day in the lives of sales managers and field sales reps. All obstacles and challenges they face are just some of the sources of negatively impacting their productivity and efficiency. This is why companies that have field service operations always strive to improve this department. The solution that can help them improve productivity and efficiency comes in the form of Field Sales Management software. A custom-tailored tool that can help sales managers and sales reps streamline their entire operation.
Let's look at the top 10 ways field sales management software increases the efficiency of field sales teams.
Use Data to Increase Conversions
Referring to legacy market research techniques when building a strategy for sales representatives to follow may not be as effective as using new ones. Every time a sales representative is faced with a customer who is not willing to listen or to make a purchase, the company hemorrhages money.
With field sales management software, sale reps can interact with sales managers on the go, in a much easier and smoother fashion than standard phone call. Furthermore, data gathered and compiled by marketing team(s) about prospects can be imported and stored in the client info section. Field sales reps can review it before they engage the client and use it to increase conversion rates.
Bring in Transparency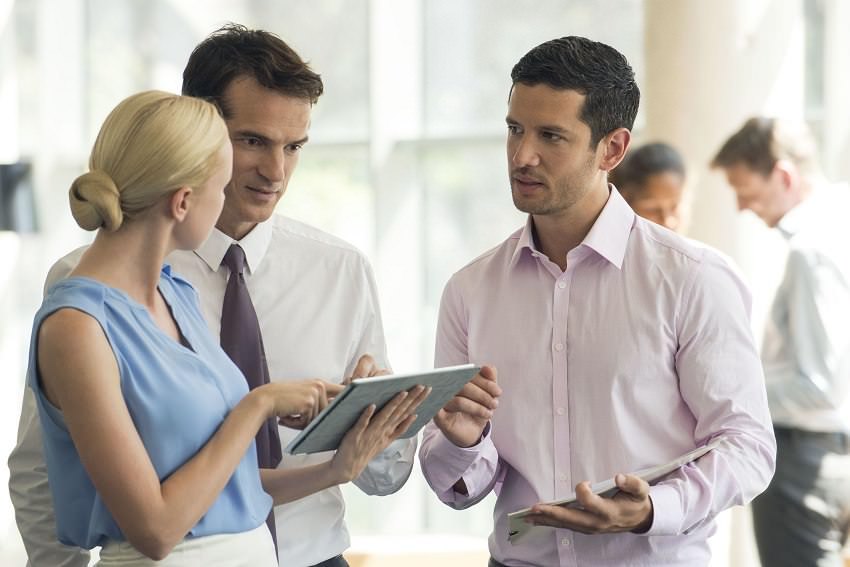 There have been a lot of advancements made in the field of Field Sales Management software solutions. Many of those are enabled by new technologies. Today, companies have access to software that provides powerful insights and enables real-time communication on any device, as well as GPS tracking for sales reps. You can look at it like some sort of dashboard where you can see all the pieces moving and everyone can communicate with one another.
The transparency achieved by FSM software can be used to identify weak spots and bottlenecks in your sales strategy. Once you know your weaknesses, you can work on how to overcome them. A sales manager, with access to FSM tools, has a real-time feed into the status of all sales reps and results of their engagements in the field.
Integrations Increase the Sales Team's Closing Ratio
Customer Relationship Management systems can be, and should be, used by sales reps at all times. These systems store very valuable and important data regarding customers and market research. Cloud-based CRM solutions will empower sales reps to act from any location. The need to contact the sales manager for extra customer info will be brought to a bare minimum.
Any sales team's productivity and closing ratio depends on lead nurturing, a customer-centric approach, lead prioritization, reminders & notifications, etc. Integrating field sales management software with CRM leads to achieving all of these. The synergy of CRM data and FSM software reports, metrics, and analytics, such as total sales made, idle time, closing ratio, can be used to improve entire operations and increase the sales team's closing ratio.
Organize Training and Development Programs
There is no doubt that software tools and other neat commodities increase the efficiency of field representatives. But, companies should never forget that their assets are these sales representatives themselves. This is why investing in their professional development and training is crucial for success, and this is exactly what we see when we look at all big players in the market. On the hand, according to Bride Group Inc, the average company spends up to $15,000 on hiring an individual, but only $2,000 a year on their professional development.
With Field Sales Management software, the training you organize for sales reps will not be a shot in the dark. Sales managers can see the success and failure patterns of sales reps in their teams. According to this, they can point out which type of training is required to increase the efficiency of each individual and therefore, the entire team.
Identify Key Areas for Improvement
In order to make your field sales team more efficient, you have to assess each team member's performance. These metrics should help you identify key areas for improvement:
Lead response time – Sales reps who contact leads within 1 hour have significantly higher chances of having a meaningful conversation with the customer and making an impact on his/her purchasing decision. This is confirmed by Harvard's and many other studies.
Rate of contact – measuring the outbound call volume or other ways of contacting prospects can help sales managers see if anyone is underperforming.
Rate of follow up contacts – it is important to follow up with leads a second time. Some researches show that 80% of sales are made between the 5th and the 12th contact.
Opportunity-to-Win ratio – it is important that all sales reps can establish good communication with prospects, but also to be able to close as many deals as possible.
Gathering all this data and calculating values for each metric is a daunting task. With Field Sales Management tools, sales managers will get to it much faster. They will spend a lot less time identifying hot spots in operations and a lot more on how to improve things.
Filter and Automate Administrative Tasks
The administrative side of any sales manager's and field representative's jobs can quickly become the drowning aspect of the whole organization. When the activities of the field service department peek, tasks can easily take up more time and effort. The sales rep's job is to communicate to prospects, turn them into leads, and capture sales. Everyday administrative tasks are not even in their job description.
One way to help them is to arm them with a software solution that can automate administration tasks, such as Field Sales Management software. You can also make sure that sales reps only handle documentation tied to their role; all other documents regarding customer support, services and marketing should be forwarded to other departments accordingly.
Use FSM software to Promote a Competitive Spirit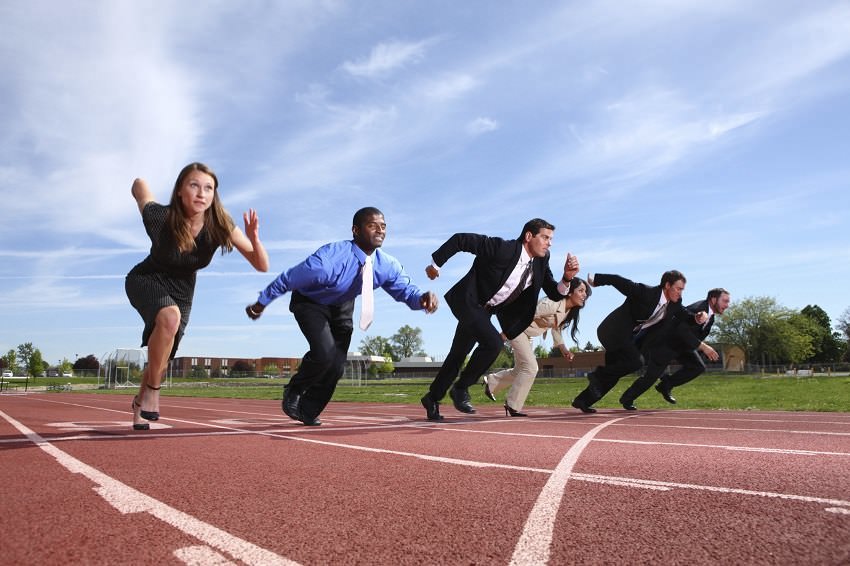 Gamification strategies are a very common practice in a lot of different industries. They have proven to be a very effective means to boost productivity, performance and to incite team building. Gamification strategies are built to provoke the competitive nature in humans. When implemented in the work environment, they can benefit both workers and the organization as a whole. But how can FSM software be of help here?
For example, you can define a points-earning system for each captured sale, generated lead, or any other sales activity. Then, you can make a leaderboard. Any of the above mentioned competitive metrics can be extracted from Field Sales Management software. It is important to keep it a game and to be careful not to turn it into a serious competition. Beside the benefits mentioned here, gamification has a lot to offer to businesses.
Improve Time Management
As a sales manager, it is your responsibility to become the master of time management. Time is money, but it can't be refunded as money can. Field sales management software can help you practice good time management habits. The demands they face on the field can be easily delegated to the support or marketing department, so that they can focus on tasks that drive more revenue.
Furthermore, you can utilize this software GPS feature to identify the closest sales reps depending on the prospects' locations. This way, they will spend a lot less time in traffic and lot more on opening doors and closing deals.
Bring Flexibility to the Sales Process
While it is important to work under certain standards, sticking blindly to rules and making sales reps stick to them too can be counter effective. These sales process standards usually specify the appropriate behavior in specific scenarios (approaching prospects, talking with them, closing deals, etc.). Sometimes, the complex sales process is not optimal in dynamic sales environments.
Prioritizing performance still has to be on top of the sales manager's to-do list. However, if you offer your sales reps a little bit of flexibility by guiding them with hand-binding standardized rules, the whole team can increase their efficiency. And, this flexibility is exactly what FSM software can offer to both sales managers and sales reps. Sales reps can contact the sales manager from a mobile device via this software and come up with customized offers a prospect can't refuse.
Hire new Talent, Make some Changes
You don't have to blindly follow the rules in the book. If you can clearly see who is better at opening doors and who is a master of closing the deal, why not pair them up. Teaming up employees this way can give you better results than reassigning them to other positions and having to hire new people.
When you need to hire a new sales rep, make sure to make smart decisions. How much will it cost you to hire top talents? How much will it cost you to hire inexperienced sales reps and train them?
The life of sales managers and field sales reps can be made easier with a few software tools and shift arounds. The factors in the field are constantly changing. Adopting the new technologies and sales process standards should be the primary concern of companies that have field teams. FSM software is a great solution in this scenario, because of its versatility and scalability.
In the end, don't be all business, but make sure to gather your sales reps and throw a little celebration every now and then. Celebrations can be used to give a little boost to the team and to bring people closer together.
FieldCircle is into transforming how global enterprises manage their field service operations. Our comprehensive and easy-to-use field service management software helps enterprises leverage the power of cloud, enterprise mobility, IoT and data analysis to boost the performance of your service operations.
Book a Personalized Demo
Learn how your businesses can use FieldCircle to achieve more efficient, transparent, and profitable service operations.
30 Days Free Trial
No Credit Card Required
By submitting your details, you agree that we may contact you by call, email, and SMS and that you have read our terms of use and privacy policy.