How Technology May Transform Pharmaceutical Sales Operations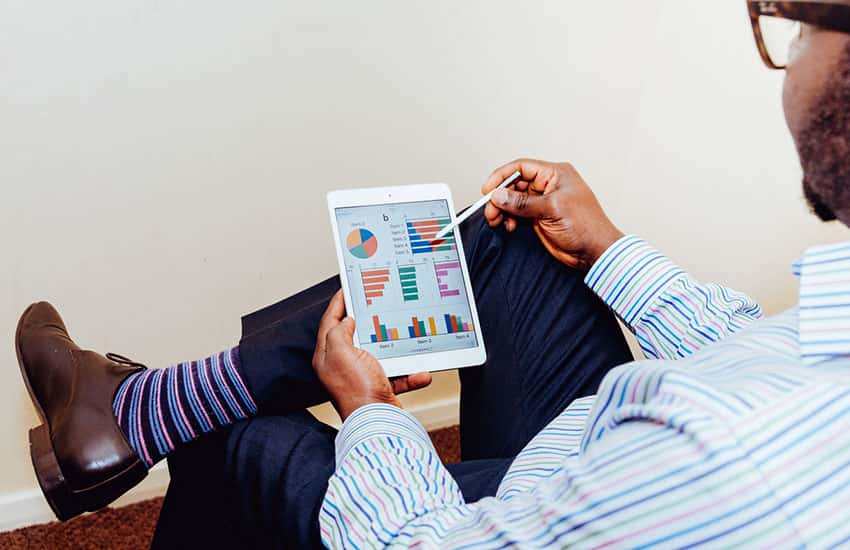 The pharmaceutical industry is facing critical challenges; from the evolving market landscape—new drugs and therapies entering the line of treatment and significant growth in digital technologies to complex rules and regulations imposed by the government and industry consortiums.
Adjusting to the new reality of pharma business requires pharmaceutical companies to shift from the traditional representative detailing model to a new technology-driven sales model, which if implemented correctly can improve sales operations efficiency.
In this model, the pharma leadership team need to focus on:
creating new structures to understand the needs of corporatized healthcare providers, which hinges on physician discretion and also identify high potential prescribers.
exploring new channels, such as virtual real-time dialogues and pharma inside sales, for reaching out to new customers and extending the existing relationship.
investing in analytics, data management systems, and sales tools to enhance the capabilities of the field sales team to bring them in a better position to tell a compelling brand story.
You could see either direct or subtle correlation between technology and sales operations. It is no coincidence. In the face of elevated challenges, pharmaceutical companies must embrace technology which could enable them to create a sales pipeline that turnout to profits.
The digital tools and technologies will allow pharma leaders to ensure that every physician that end up into the sales pipeline transform into sales or a high-end prospect that could surely be translated into sales in the future.
It sounds attractive, but transforming it into reality is difficult. There are several barriers between account managers and regional sales managers and leaders and sales reps that do not let the companies target a wide territory of physicians and then filter out sufficient volume, thus leading to dramatic reduction in sales.
Creating Robust Sales Pipeline
According to research conducted by Vantage Point Performance and Sales Management Association, 44% of executives in B2B companies believe that their company does not manage the sales pipeline effectively.
But for the robust pipeline, actions need to be taken at the sales funnel level. Pharmaceutical companies have started to make changes to improve the structure process of sales, from the awareness stage with the help of technology.
Seeking Support in Technology
Most of the pharma companies seek support in technology to manage their sales funnel and sales pipeline. According to a report, 81% of pharmaceutical companies are using mobile apps for training purposes and in the field. Besides, there are software for a range of pharma sales activities such as pharmaceutical distribution, MR reporting, and business chain management.
In general, pharma companies use a range of pharmaceutical tools, such as:
Pharma CRM Software: manage and analyze customer interactions and data throughout the customer lifecycle
Field Sales Scheduling Software: resource allocation and scheduling jobs for the field sales force
Digital Communication Tools: physician communication through instant messaging, phone, video connectivity, virtual assistance, screen-sharing, and remote meeting apps
Administrative Tools: maintaining contracts, record-keeping and document transfer
Data Analytics: Sales forecasting, predictive analytics
Training, Incentive, and Gamification: Easy and 24X7 accessible training to pharmaceutical sales representatives, regional managers, and marketing team.
The problem is these software and tools are not integrated with all the processes of sales, which means there is no real-time visibility into the sales funnel and sales pipeline.
Managing sales funnel and sales pipeline requires effort from the leaders, which include building an integrated platform for managed markets, marketing team, and the field sales force. An integrated platform is helpful in providing support and visibility to perform targeted sales.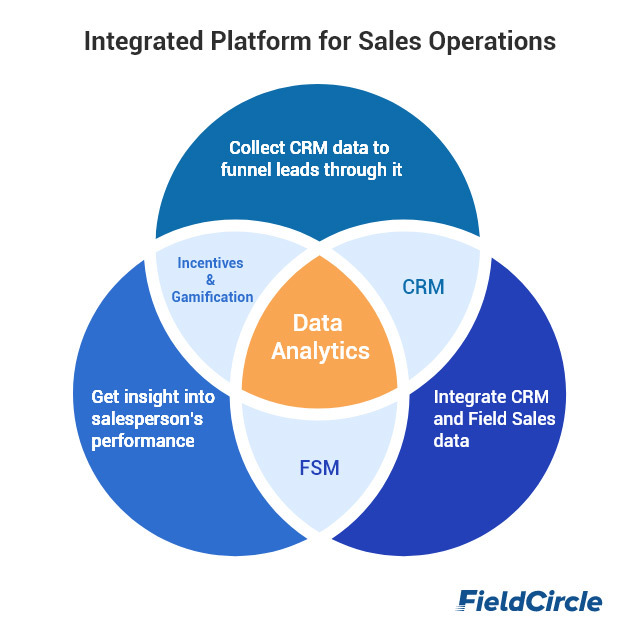 Using pharmaceutical tools that integrate all the processes of sales and bring together leadership, marketing, operations and field sales team on a single platform can help companies develop a sophisticated view to identify high potential prescribers. Further, they can match the field resource to targeted territory and create a more effective sales pipeline with a focus on:
Prioritize high-potential physicians
Proper field force allocation
Sophisticated support operations
Deploy field-based promotion campaigns throughout
Reduce operational cost
Better decision-making
Significant adoption of technology in sales operations has already diminished the role of traditional pharma sales representatives. However, since most of the tools provide a specific set of solutions, pharma leaders are not able to get the visibility required for effectively utilizing their sales force and optimizing sales operations.
It is time for the pharma companies to try out advanced tools for integrated sales process to get real-time visibility into the system and take better decisions to drive sales.
FieldCircle is into transforming how global enterprises manage their field service operations. Our comprehensive and easy-to-use field service management software helps enterprises leverage the power of cloud, enterprise mobility, IoT and data analysis to boost the performance of your service operations.
Book a Personalized Demo
Learn how your businesses can use FieldCircle to achieve more efficient, transparent, and profitable service operations.
30 Days Free Trial
No Credit Card Required
By submitting your details, you agree that we may contact you by call, email, and SMS and that you have read our terms of use and privacy policy.