How Financial Banking Software Taking Shape in Fintech Industry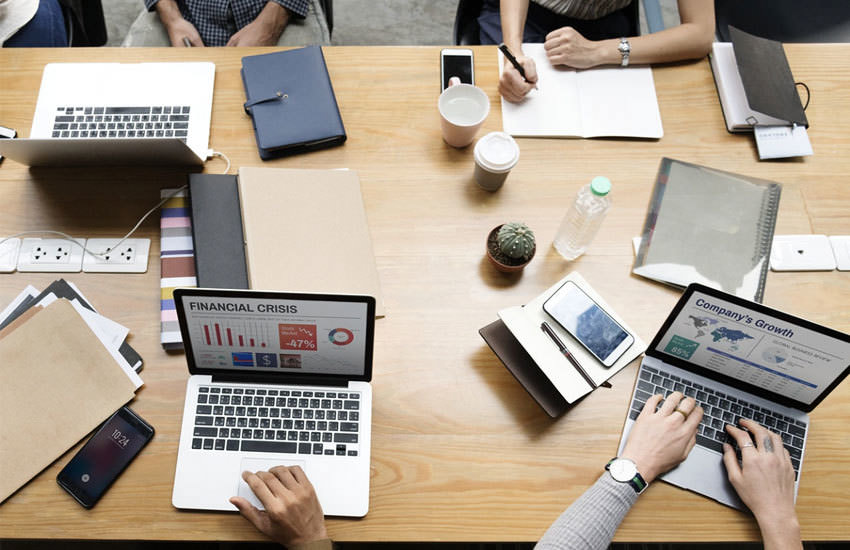 The fintech industry is shifting towards a more customer-centric and service-oriented culture, with doorstep services becoming increasingly prevalent over traditional branch banking. Moreover, companies are striving to outdo their competitors by quickly reaching potential clients before they do.
Banking services encompass a wide range of services like customer onboarding, document collection, identity verification (KYC), cash management, and even opening new accounts and delivering credit cards.
In response to this shift, FSM software has experienced substantial growth, fueled by technological advancements and a need for more efficient service delivery. The fintech industry has also recognized the benefits of technology and is increasingly implementing it to streamline operations and improve customer service. With these advancements, the fintech industry is poised to provide even greater convenience and satisfaction to customers.
FSM in Fintech Industry
The banking and financial services industry faces significant challenges in managing its field service team. Field agents are required to operate across multiple locations, making it crucial to monitor their activities daily to ensure high-quality customer service. These agents are responsible for a range of tasks, from door-to-door selling to attending to customer requests.
To stand out from competitors, flawless execution and customer satisfaction are essential. However, optimal planning of beat routes, Field team management, and rep visibility are major challenges faced by this industry. To address these issues, banks and financial services need an all-in-one mobile field service management software that empowers agents to execute tasks flawlessly, provides operational transparency, and simplifies customer service management.
So, how can field service management software help banking and financial services?
Mobility Index
A highly effective field service management solution is essential for digital transformation in the finance industry to enhance collaboration, ensure real-time monitoring of field activities, and reduce turnaround time. With multi-device mobile compatibility, such solutions empower field agents to synchronize contacts, allocate tasks, create and assign leads, scan documents, gather intelligence, plan routes, track distance covered, and access all necessary information through a single, user-friendly mobile app.
Field service automation ensures effective mobile workforce management, enabling organizations to optimize their operational efficiency.
Equipment Servicing
The FSM software facilitates the installation, regular maintenance, and management of service calls for various types of equipment, including cash dispensing devices and payment terminals. It automatically assigns resources based on priority, ensuring that tasks are executed promptly.
For periodic maintenance, the system creates tasks automatically and optimizes their scheduling, streamlining the process even further. This also facilitates technical maintenance of cash machines and payment terminals, registering service calls, scheduling field services, and optimizing the utilization of field staff.
It also ensures updates on tasks on mobile devices and improves communication through online confirmations and completion reports. Real-time processing of all data allows for advanced analysis of field services and continuous tracking of KPIs and SLAs.
Location-based Work Order Allocation
Mobile apps with live location tracking offers field service managers the ability to analyze geographical coverage, detect nearby opportunities, gain visibility into agent activities and locations, and allocate leads and tasks based on available resources and their relevant skills.
By identifying representatives who are geographically closer to the lead, location-based work order allocation facilitates timely customer servicing, better resource planning, and increased efficiency.
Live Field Agent Tracking
A crucial aspect of any field service solution is live geo-tracking, which allows managers to keep up with their field service teams in real time. This feature provides a comprehensive overview of all field operations, including territory planning, field visit routes, attendance checking via geo-fencing, and tracking compliance.
With this functionality, organizations can quickly identify and address any issues in the field, improve performance and productivity, and enhance the customer experience.
Track and Manage Inventory
In banking and financial service, where uptime and availability are critical, having the right parts and equipment on hand is essential for delivering high-quality service. By using FSM software to track and manage inventory and spares, businesses can ensure that they have the necessary resources to quickly and efficiently address any issues that customer faces with assets like ATM machines. This helps to minimize downtime.
Data Accuracy and Communication
FSM software helps fintech banking and financial services to improve the accuracy of their data and streamline communication between field technicians, office staff, and customers. By providing real-time data on service requests, technician availability, and inventory management, The software is enabling businesses to make more informed decisions and respond more quickly to customer needs.
Powered by Cloud, Data, and AI
Traditional on-premise field service management software is rapidly being replaced by cloud-native scalable architecture that is powered by advanced analytics and AI. Cloud-based solutions offer a highly secure platform that can be accessed from anywhere, and with proper interlocks in place, ensuring data privacy and security.
Advanced analytics and AI-powered modern field service automation software provide intelligent insights, enabling organizations to gain instant visibility into open service requests or leads, conversion rates, average service times, SLA compliance, and other essential metrics across geographies. This empowers banking and financial services organizations to make more informed decisions.
The Bottom Line
Managing and streamlining resources in the field can be a challenging task, especially for organizations with large numbers of field workers, such as banks. Thus, it is crucial to manage this function effectively. Investing in a robust field workforce management solution can give you control over your field service team.
A reliable field force management software that can synchronize with your desktop, mobile, and CRM is a wise business decision. As we move forward, it is clear that FSM will continue to shape the fintech industry in exciting new ways. With the potential to improve operational efficiency, enhance customer experiences, and drive growth, fintech companies that invest in innovative software solutions will have a competitive edge in the market.
The challenge now is for financial institutions to navigate the complex landscape of various field service software. FSM software like FieldCircle enables banks to track their teams in the field and improve doorstep services.
Book a Personalized Demo
Learn how your businesses can use FieldCircle to achieve more efficient, transparent, and profitable service operations.
30 Days Free Trial
No Credit Card Required
By submitting your details, you agree that we may contact you by call, email, and SMS and that you have read our terms of use and privacy policy.