Top 10 Ways Pharma Companies Can Benefit from Cloud-Based Field Sales Software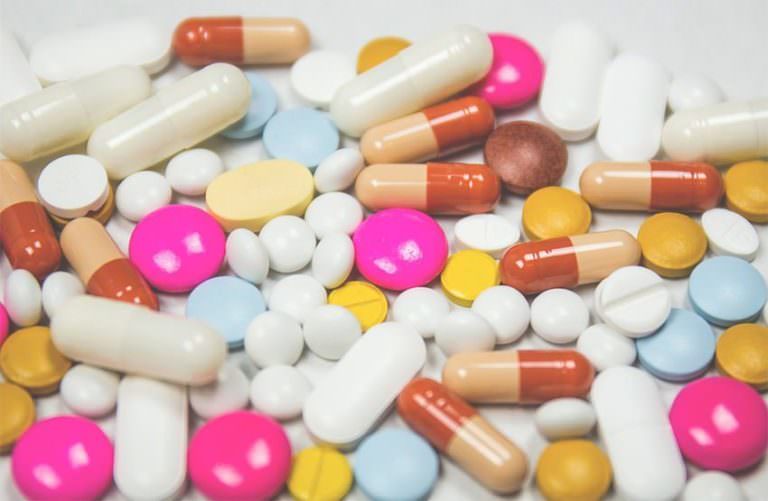 Pharma companies can achieve their goals and attract more customers when their field sales teams operate effectively. To reach success and generate more revenue, companies need to find ways to reduce costs, time and resources and increase transparency, accountability, collaboration and productivity within their organization.
This is where cloud-based field sales software comes in. It can help pharma companies better manage their field sales teams, helping them supercharge their efficiency and provide all customers with a much better buying experience. Here are all the benefits that this software can bring to the table.
1. Real-Time Route and Location Tracking
With cloud-based field sales software, medical field service managers can easily keep track of all their field sales representatives' predefined delivery routes and locations in real time. This helps them stay up-to-date with all the reps' activities and track their attendance.
On the other hand, it helps field sales reps follow the right routes and navigate their way with the help of GPS. Moreover, since the software is cloud-based, they can access their routes at any time and get real-time notifications about any updates.
2. Real-Time Progress Monitoring
Monitoring the progress of field sales is vital to ensure that the field staff is efficient and does the job effectively, so that they can help their pharma company increase revenue. Cloud-based field sales software or service management apps make this incredibly easy, as field service managers can access the dashboard 24/7 and see exactly what is being done, when and by whom.
Monitoring medical field sales reps and tracking their attendance and activities also increases accountability and transparency, which positively impacts field sales in that the reps feel more responsible and more motivated to work harder.
3. Reducing Costs and Resources and Saving Time
With cloud-based field sales software at their disposal, medical field sales representatives will never unintentionally approach customers who have already been served or are included in some other rep's route. A dispatch software helps immensely when it comes to effective schedule planning and helps in cost reduction.
This is because of increased transparency, since everyone can have a clear insight into all the routes and customers, including who is assigned to which doctors and distributors. This greatly reduces travel costs and resources and saves a significant amount of valuable time.
4. Seamlessly Managing Orders and Tracking Payments
Managing orders can be challenging when there's a huge volume of them coming in. Luckily, this software can simplify the process of taking and managing orders, as all the information can be neatly organized within the software.
You can also easily manage all the payments directly from the software and see which have come through and which may be overdue. This smooth and completely hassle-free management of orders and payments speeds up business processes, enabling pharma companies to scale up and improve lead time between orders and job dispatch.
5. Managing Expenses and Reimbursement Claims
Cloud-based field sales software enables medical field sales reps to enter the details of all their expenses, so that their managers can easily review and approve them. Both can manage expenses on the go and save a lot of time in the process, as well as have 24/7 access to all the receipts recorded in the system.
The same goes for reimbursement claims. Field sales reps can claim their reimbursements with just a few simple clicks, and they can do so on the go, since the software making it possible is based in the cloud.
Also read: Top 10 Pharma Sales Metrics You Should Track
6. Generating Real-Time Sales Reports
One of the best functionalities of this intuitive software is enabling field sales managers in pharma companies to generate real-time field sales reports. Generating daily, weekly and monthly sales reports helps with the field staff's performance assessment and identifies any potential areas that may require adjustment.
As such, the real-time reports are crucial for improving the workflow and operational efficiency, and this software can even create them automatically.
7. Tracking and Enhancing Communication and Collaboration
No more lost messages due to communicating across several different platforms, because all the medical sales staff within a company can seamlessly communicate directly within the cloud-based field sales software. With better communication and collaboration come higher efficiency and productivity, especially since managers can track all the interactions and encourage better collaboration when necessary.
Furthermore, they can track calls and messages between sales reps and customers and provide additional training when needed. The software can also be used to notify customers of the next meeting with an assigned field sales rep.
8. Seamless Inventory Management
It's paramount that pharma companies have a clear insight into their inventories 24/7, so that they can ensure they always have everything their customers need in stock and resupply on time.
This software is a very user-friendly solution when it comes to inventory management, as everyone can check the inventory anytime and anywhere and even make supply orders on the go, saving a lot of time in the process.
9. Integration with CRM
This software can seamlessly be integrated with third-party apps, which eliminates the risk of double data entries and ensures data consistency. The most important integration is with a CRM system, which stores and organizes all customer interactions in one place.
With a CRM integration, all the contact details, transactional information and the entire history of previous orders and customer interactions will be in one central location in the cloud. This will lead to easier coordination and communication.
10. Fewer Errors – Happier Customers
Utilizing this software completely eliminates the risk of human error, especially when it comes to taking orders. With an automated field service software solution like this one, field sales reps can take and process orders without making any costly mistakes.
Errors are quite common in manual order taking, especially when the reps have bad handwriting, because of which their customers may not receive what they've ordered. Getting rid of these risks and making fewer errors leads to better buying experiences and much happier customers.
This software helps medical field sales managers and reps manage their business processes in a more organized and efficient way. All these benefits of using it are certainly more than enough to help pharma companies realize its power so, if you're working in a pharma company, you should definitely utilize this software and improve your bottom line.
FieldCircle is into transforming how global enterprises manage their field sales and field service teams. Our comprehensive and easy-to-use field service management software helps enterprises leverage the power of cloud, enterprise mobility, IoT, business intelligence and data analysis to boost the performance of your sales operations. Our intuitive field sales management software is tried, tested and trusted by numerous businesses around the world.
Book a Personalized Demo
Learn how your businesses can use FieldCircle to achieve more efficient, transparent, and profitable service operations.
30 Days Free Trial
No Credit Card Required
By submitting your details, you agree that we may contact you by call, email, and SMS and that you have read our terms of use and privacy policy.