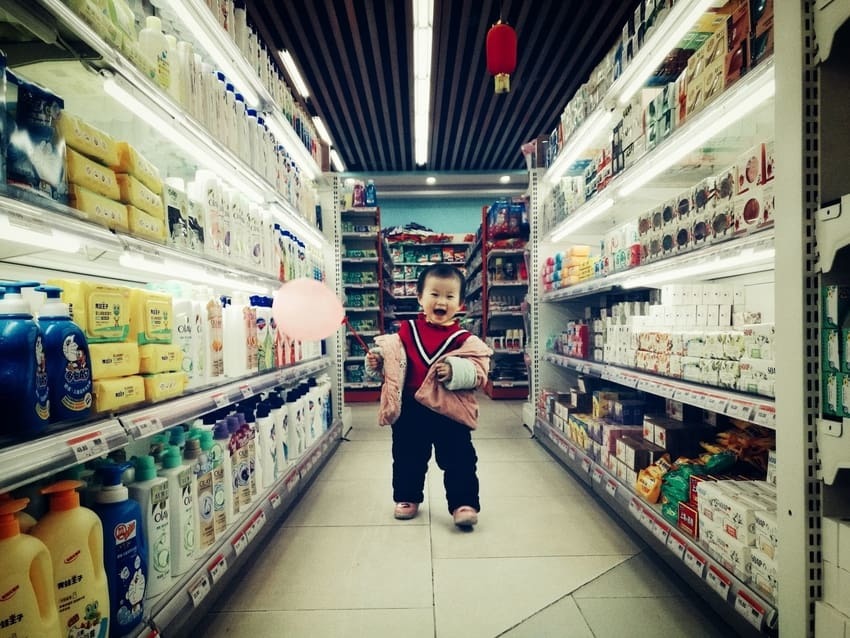 FMCG Brands are always in search of ingenious ways to increase the field sales team's performance and productivity. From announcing enticing bonuses to incentive trips programs, FMCG sales leaders go great lengths to boost top-line figures. And yet the report suggests that 45.4% of sales reps missed their quota.
For a market as diverse and dispersed as FMCG, addressing the concerns of the field sales team's performance and productivity is not as simple. As for the FMCG sector, challenges come in manifolds— where the growth in the urban segment is stagnant since the last 3 years, rural consumption that contributes to around 36% to the overall FMCG spending is growing at a 3 to 5 percentage points faster than the urban, according to the Nielsen report. Nonetheless, FMCG products account for 50% of the total rural spending.
These figures throw light on the FMCG challenges which are effectively contrary to each other in nature, as in, the first is about to increase sales in a larger market space with higher penetration of organized players, the second is to deal with a highly fragmented market with both organized and unorganized players.
Well, sales leaders usually respond to these challenges with effective sales strategies, but the execution of the strategies on the ground level lies with field sales teams.
Now, the question is: Is your field sales team empowered to implement your sales strategies? Do you think your sales team works in their full potential to achieve the sales goals?
Here, based on our interactions with FMCG companies and sales leaders across the industries, we have enlisted 7 factors essential to empower the field sales team in order to unlock their full potential and help them achieve more.
1. Territory Allocation
Every field sales rep has certain favourite areas—where they believe they can develop a greater bond with retailers or distributors. Assigning those territories can boost their morale, increase enthusiasm, and inspire team cohesion.
Effective territory management can drive field sales reps to invest their maximum time and energy on activities that will create greater sales impact. A well-planned sales territory management requires territory managers to align the expertise of the salesperson with appropriate customer-base, geography, industry and past relationships.
As it is not a simple matter of mix and match, using territory management tools could help a great deal in the categorization of territory, ensuring neither it is overlapping nor spread too thinly, simultaneously to make sales reps feel more confident, well-compensated, and motivated.
2. Route Planning
Imagine the frustration of a sales rep who has missed a meeting with a crucial retailer, which he could have easily covered enroute had the scheduling been done with more planning.
Usually, when the FMCG sales management team talks about route planning, the conversations end on tracking and fuel-cost optimization. But optimizing route planning contributes much more than reducing overall expenses or being used as a rep-tracking mechanism. An advanced route planner can:
Increase field sales rep productivity: Route planner significantly decreases driving time which means sales reps can spend more time with retailers than on roads.
Increase safety: Drivers can avoid heavy traffic and roads that are not safe to drive.
Boost confidence and happiness: Sales reps feel more empowered as they can rely on technology to guide them through the way.
With an effective route planner, field sales representatives can assess multiple routes and pick the one that is best suited for them.
3. Facilitate Right Tools
From managing the existing stores to placing the products in new stores, a field sales representative has a long-list of crucial tasks that must be performed on a routine basis to keep the operations running smoothly.
But often things do not go as planned. The field sales team is always exposed to unforeseen events that could completely collapse the sales operations and ultimately the sales.
How efficiently you prevent such incidents to impact your sales team and sales process play a crucial role in determining success. For instance:
What if a sales rep has been assigned a retailer/distributor visit for the time he already has another visit scheduled?
How conveniently rescheduling a meeting for an unavailable distributor and assigning a nearby retailer/distributor can be managed?
What are the possibilities of a rep needed to return to the office or contact her managers? Can such possibilities be taken care of in advance using better tools?
As a field sales manager, it is likely that you would have come across such problems related to schedule conflict issues, last-minute changes in the shift, or improper time rotation between shifts.
With the use of powerful digital tools, you can improve your planning and operations and gain control over unexpected incidents.
4. Invoice and Payments
Invoices and payments are one of the key milestones of sales activity. Having the ability to instantly generate a proof of purchase and associated delivery to retailers/distributors not only derives validation but also saves a lot of time in to and fro for the field sales representatives.
Using mobile Bluetooth enabled technology for invoicing and payment enables field sales reps to create, print and send invoices to retailers or distributors on the go.
Facilitating such tech to the sales reps empowers them to achieve more with less time, increases job satisfaction and helps in reducing attrition.
5. Are They Playing?
Today, we are focused on consumer psychology—trying to unravel the shift in customer behaviour and demand patterns using highly advanced tools. Similar attention is required in understanding the behavioural psychology of field sales reps.
"Quality performance starts with a positive attitude." – Jeffrey Gitomer
Building a positive attitude, especially when the competition is high, is extremely necessary. There are several unique ways to build a positive attitude and increase motivation, and one of them is gamification in sales.
Gamifying the sales activities can act as a positive reinforcement to inspire field sales reps to go the extra mile in order to complete their goals. Obviously, monetary benefits are a great motivation tool, which you can effectively implement to ramp up your gamification plans and inspire the sales team to achieve more.
6. Reduce the Struggle and Friction
Rewards, reimbursements, and incentives are integral to sales performance. Usually in sales jobs or say most of the jobs, money is the biggest if not the only motivating factor.
Any obstruction can create stress and frustration in sales personnel that might instigate them to leave the company or work reluctantly. Either way, the loss is of the business—as losing even an average-performing member in the sales team means re-igniting the process of hiring and training. Similarly, a salesperson working reluctantly could result in poor performance and unhappy customers.
In order to constantly motivate the employees to give their 100% in sales, the management team needs to work on reducing the struggle and friction between rewards, reimbursements, and compensation processes. Relying on the next-generation field sales management software integrated with expense and allowance management systems can streamline the compensation process and prevent delays. Result—happy, content, and motivated field sales team.
7. Recognition
A field sales job in the consumer packaged goods industry includes many stages and it is possible that a salesperson is good at a certain stage, but not being properly recognized for the same.
For instance, a sales process may typically include demand creation, buyer identification, purchase commitment, order fulfilment, and customer service. Sales reps might have different kinds of competencies and one may be great at one phase of the sales process while lacking in the other.
The recognition and rewards plans must be designed in such a way that all such factors are considered in the evaluation. This would ensure that members lacking in some crucial milestones would still get recognized and praised for their work in other milestones(Maybe not defined), which boost their morale, increase confidence and respect for their employer and lead to other great outcomes like topline and bottom-line impact in the future.
The Key Takeaways
Honestly, there is no alternative to building a high-performance field sales team if you are determined to grow revenue and profitability. In order to thrive in the modern selling scenario, you need teams that are more empowered and operate in a collaborative culture; teams—that achieve revenue targets and push growth strategies. Today, such teams can be built with the help of technology, all you need to have well-defined sales goals.
Book a No-Obligation Consultation
Drop in your details and an analyst will be in touch with you at the earliest.